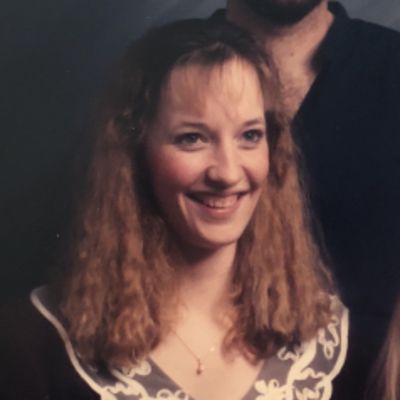 Pamela
Jean
Coon
Born: 06 Dec 1967 // Died: 08 Apr 1997
Mother, 3-year-old freeze to death looking for help

Apr 11, 1997

By CHRIS TOMLINSON

Associated Press

KENT, Minn. After her car slid into a half-frozen creek, Pamela Jean Wagner and her 3-year-old daughter escaped out the driver's window and began walking in the dark to a farmhouse for help.

Soaking wet with the temperature at 8 degrees, they walked about a mile for more than three hours and got within yards when more water blocked their way. They collapsed and died in a field, frozen and exhausted.

"To make it as far as she did, she's a very strong woman," said a sobbing Jennifer Tschakert, who owns a bar where Mrs. Wagner worked part time.

Mrs. Wagner, 29 and three months pregnant, had a cellular phone, but it had apparently been soaked in the accident Tuesday in the usually calm Whiskey Creek.

Searchers in helicopters spotted the bodies the next day, 200 yards from the farmhouse, after the silver car was found in the creek, along with footprints leading out of it.

Here in Kent, along the Bois de Sioux River near North Dakota, many roads are covered with ice or blocked by snow from severe flooding that began last month and a blizzard that hit over the weekend. Like other motorists, Mrs. Wagner had taken a detour home because major roads were impassable.

She had already made it 40 miles from Fargo, N.D., where she worked as a secretary, had picked up her daughter Victoria from day care and gone grocery shopping when she stopped at the Barley Bin bar on her way home.

"I was the last one to give Tori a hug before they walked out the door," Ms. Tschakert said.

After leaving the bar, she got to within about a mile of home when her Chevrolet Celebrity hit a patch of ice from the flooded creek as she drove up a hill. The ice broke and carried the car away.

"You could see the tracks going into the water," Sheriff Tom Matejka said Thursday.

As they tried to walk to help, mother and daughter found their path blocked by a different portion of Whiskey Creek. They were found with their clothes frozen solid.

Matejka said the woman apparently carried the girl some of the way. ""She just walked and fell to the ground, couldn't make it anymore."

When the two didn't show up at home, Mrs. Wagner's husband, Ron, called police to report them missing. Sheriff's deputies searched through the night without finding a trace.

The Rev. Stan Wieser, out searching with Ron on Wednesday afternoon, spotted something glinting in the sun. It was the silver roof of the car, buried in snow and ice.

"There was no way they could have seen the car at night. Only three inches of the car was showing and it was gray. It looked like ice," said Wieser, who married the Wagners and baptized their daughter.

Police couldn't tell if there was anyone inside the car until rescuers, working out of a boat, peeled back the roof.

Then they found the footprints leading out of the creek.

Kent, with less than 150 people, had endured the snow and flooding pretty well until now, with just a few flooded basements, Wieser said.

"Now we've lost something irreplaceable," he said.