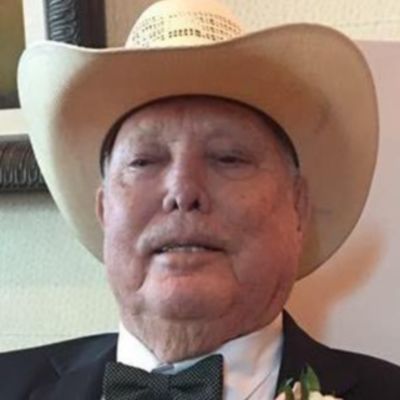 Pablo
Garza-Aguirre
Join us in celebrating Pablo—please share your stories and photos, and help spread the word about this page!
A beloved father, grandfather, and great-grandfather is now at home with his God and most loved family.

Pablo Garza-Aguirre has passed away at the age of 94 on Wednesday, April 20, 2022, at Knapp Medical Center, while he was cared for by his loving children.

He was born to Cirilo and Ignacia Garza on April 15, 1928, in Garza-Gonzalez Nuevo Leon Mexico, and is now reunited with his loving wife of 61 years, Irene Garza, his parents, his son, Rene Garza, his daughter, Blanca Estella Garza, and two sisters, Bertha Garza and Amanda G. Buentello.

He will be missed by his two very close brothers, Angel Garza of Monterrey Nuevo Leon and David Garza of Abilene, TX.

Left to cherish such loving memories for so many years are his five children. His two sons, Pablo Garza, Jr. (Liz) of McAllen, TX, Jacinto Garza of Weslaco, TX. His three beautiful daughters, Maria G. Dill (Dan) of Harlingen, TX, Maricela Garcia (Robert) of Mission, TX, and Irene Cazares (Roger) of Donna, TX, and a very loved daughter-in-law, Yvette Garza of Harlingen, TX.

His 14 most adorable and loved grandchildren whom he absolutely loved and who brought so much joy to him, Pablo "Sonny" Garza, III, Elizabeth Ashley Garza-Salinas, Iannelli Yvette Dyer, Carolina Crockett, Celeste Garza, Felicia Roush, Jacinto Garza, II, Daniel Marin and Monica Perez, Justin Garcia, Josh Garcia, Roger Cazares, Jr., Eric Cazares, and Joshua Cazares.

Even a greater joy were his precious nine great-grandchildren: Pablo Tristan Garza, Gracen Elise Garza, Vivienne Marie Garza, Heriberto Nicholas "Nico" Salinas, Elizabeth Eve Salinas, Lucia Irene Dyer, Wylie Crockett, Luisa Crockett, and Tomasin Louise Garcia.

Dad worked at the home of the TexSun Company in Weslaco, the largest processor of orange and grapefruit juice for 30 years, until it closed its doors in 1991.

Dad's favorite pastimes and hobbies were refurbishing Maytag washing machines. He loved dancing with his wife every weekend at whatever function was going on at St. Joan of Arc Parish Hall. Dad and Mom were hard-core Catholics and were very devoted to their parish at St. Joan of Arc. They traveled just about everywhere that Mom wanted to go, especially to any casinos in Las Vegas or Oklahoma.

Dad just loved to drive. Any excuse to visit his favorite HEB, ranches around town to visit his cows, or drive all the way to McAllen or Harlingen to see his grandchildren. Daddy stopped driving at the age of 92. He still did much HEB visiting to walk and exercise.

Dad has left us all with examples of strength, dedication, devotion, "be tough", and an enormous amount of love. His teachings and memories will forever live in our hearts.

Our family wishes to extend our gratitude to all doctors who cared for daddy in the medical field at the UTRGV Family Medicine Residency Program at Knapp Medical Center. A great big thank you to his care takers at home, To?ita, Maria & Juanita.

Visitation was held Thursday, April 21st from 5:00 p.m. to 8:00 p.m. at Guerra Funeral Home of Weslaco - Chapel of the Heavens with a rosary at 6:00 p.m.

Funeral service will be 1:00 p.m. today, Friday, April 22nd at St. Joan of Arc Catholic Church. Interment will follow at Highland Memorial Park. Celebrant will be Reverend Francisco Solis.

Pallbearers will be Pablo Garza, III, Heriberto Salinas, Lucas Dyer, Charlie Crockett, Daniel Marin, Joshua Cazares, Roger Cazares, Eric Cazares, Justin Garcia, and Joshua Garcia.

Funeral arrangements are under the direction of Guerra Funeral Home of Weslaco, Inc., 2602 N. Texas Blvd, Weslaco, TX 78599 956-969-1461.
LINKS
Guerra Funeral of Weslaco

The Monitor
http://www.themonitor.com