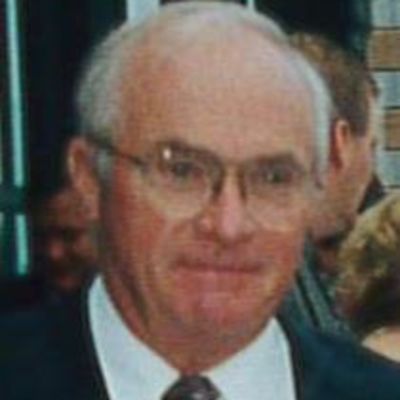 Otto
Wirth
Help us celebrate Otto! Please share your stories and photos, and invite others who remember Otto.
Otto Howard Wirth was called to his heavenly reward on November 5, 2018, at the age of 83. Otto was a former Executive Vice President of Bank One Wisconsin.

Otto was born in Antigo on September 22, 1935, one of five children of Otto Konrad and Agnes Wirth. Otto attended the University of Wisconsin in Madison, graduating with degree in agriculture and a Master Degree in Business Administration (Finance), summa cum laude, receiving both degrees in only five years. He also participated in ROTC, leaving school as a lieutenant in the Army Reserves. After graduation, he worked for a short period as an insurance adjuster and then became a banker.

On April 24, 1963, Otto married the love of his life, Nona Beattie, in Oklahoma City. Otto and Nona confirmed their vows at St. James Catholic Church in Mequon on April 11, 1980.

Otto's career in banking spanned about 30 years, starting as a bond trader at the Marine National Exchange Bank. By age 35, he was the president of the Cudahy Marine Bank. Within a few years, he was running five of the Marine Banks, and by his early 40s, he was part of the corporation's executive team. He was part of the team that negotiated the sale of the Marine Banks to Bank One (Bank One was later acquired by Chase). Due to his versatility as a banker, and the respect earned among his peers, he ran virtually every facet of the The Marine Corporation/Bank One Wisconsin at one point or another, including serving as Chief Financial Officer. Otto was the driving force behind many of the holding company's acquisitions. He intended to retire at 54; however, when Bank One bought dozens of financial institutions in Texas at the time of the savings and loan crisis, he agreed to move to Dallas to spend a year reorganizing 11 of the banks.

Otto was a dedicated husband and father of five children. Despite his busy professional life, he always put family first.

Otto lived in a variety of places around Milwaukee, primarily in Cudahy and Mequon. After retirement, Otto and Nona split their time between Greater Bass Lake in Langlade County and Florida.

Otto believed in hard work. Even after retiring, he did some consulting work, ran his Christmas tree farm (at one point he had over 35,000 trees) and was a do-it-yourselfer, having remodeled several homes. He was an avid card player, hunter and gardener, and tortured himself with his golf game and the Packers. Otto was a world traveler, having traveled throughout the United States and extensively in six of the seven continents.

Otto is survived by his children and their spouses: Catherine (Greg) Magyera, Richard (Phyllis) Wirth, John (Stacey) Wirth, Robert Wirth, and Janet (Brian) Fussell; 11 grandchildren; eight great grandchildren; two sisters-in-law; 23 nieces and nephews; and other relatives and friends.

Otto was preceded in death last year by Nona. Her passing broke his heart. He also was preceded in death by his parents; all four of his siblings and two of their spouses; all of Nona's siblings and spouses; two nephews; one niece; and numerous other relatives and friends.

A funeral Mass will be celebrated on Monday, November 12, at 11 a.m. at St. John Catholic Church, 415 6th Avenue, Antigo. Burial will take place at Queen of Peace Cemetery in Antigo.

A visitation will be held on Sunday at Bradley Funeral Home in Antigo from 4 p.m. to 6 p.m. with a wake service at 5:30 p.m. There will be a visitation at the church on Monday from 10:30 a.m. until the Mass.

Instead of flowers, donations may be made to All Saints Catholic School, 415 Sixth Ave., Antigo, WI 54409.
LINKS

Journal Sentinel
http://www.jsonline.com
Memories
Looks like something went wrong.
Reload the page and try again.