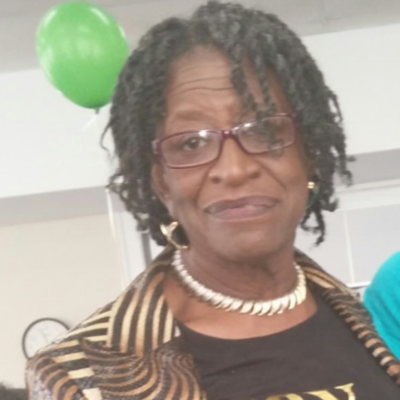 Ola
B
Haynes Lacy
Remember me with smiles and laughter because that's the way I'll remember you all. If you remember me with tears, then don't remember me at all.
In Loving Memory of Ola B Lacy

Her Time to be Born...

Ola B Haynes Lacy was born on October 23, 1945, in Rusk County, Texas to Thomas Eugene Haynes and Willie Mae Brown Haynes.

Her Time to Learn...

She received her education at Star Bailey and C.B. Dansby High School.

Her Time to Live and Love...

Ola was blessed with eight children, two sons, and six daughters. She married Philip Roscoe Lacy on August 15, 1975, and five children were born to this union. Ola enjoyed spending time with her grandchildren.

Ola loved cooking and baking for others, gardening, reading, and crossword puzzles. Even after her mobility was limited and she struggled to walk, she put forth the effort to continue to smile and have a great sense of humor.

Her Time to Worship...

Ola was a former member of Kilgore Baptist Church and a long time member of New Birth Fellowship Church in Kilgore, Tx, where she attended and served until her health began to fail.

Her Time of Home Going...

Ola departed this life on Monday, February 26, 2018, surrounded by her loving family in Longview, Texas.

A Time to Cherish Memories...

She was preceded in death by her parents, husband, son Ronnie Paul Haynes; daughters Jo Hazel Lacy and Ramona Scott; brothers R.V. Haynes, Tommy L. Haynes, Larry W. Haynes; sisters Rosemary Haynes, Jewel Hazel Jackson. She remains in the hearts of her daughter and son-in-law, Phyllis and Quincy Anthony; her son Philip Lacy Jr. all of Longview, TX; her daughters Claudette Lacy and Betty Flowers both of Austin, TX and Regina Lacy of Colorado; sisters Mae Ella Kennedy, JoAnn Kennard, Billye Sue Haynes; brothers Roy Haynes, Don Paul Haynes, Cleo Haynes; 21 grandchildren; 3 great-grandchildren; a host of relatives and friends.