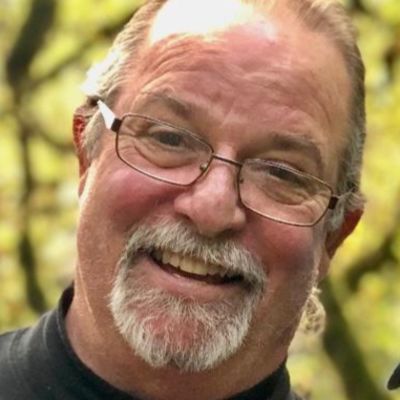 Norman
Arthur
Ladd
Did you know Norman? Please share your stories and photos, and help spread the word about this page!
Norman Ladd: Husband, father, grandfather, businessman and friend extraordinaire.

Norman Arthur Ladd was born on September 3, 1952 in Rochester, New York, to Norman Bliss Ladd, Sr., and Patricia (Dealy) Ladd-Thurston. He was the eldest of seven children.

Norm met and fell in love with his wife, Pamela McCullough, on July 4, 1970. They married on April 23, 1972 and remained together for all of his life. After he completed his military service, Norm and Pamela moved to Bloomington. They had two children that he loved with all of his heart. He helped raise them to be the smart, successful, caring adults they are today. He adored his grandchildren and they adored him as well.

During his nearly fifty years in Bloomington, Norman started and maintained a highly successful rental properties business. Through his efforts at remodeling and upgrading his many houses he played a large role in transforming the Near West side of Bloomington into one of the most beautiful and desirable neighborhoods in the city. He was the owner of Gallery West, an art gallery and coffee shop, which was located on West Kirkwood Avenue. While he was growing Ladd Rentals he was also very active in his wife's business, Blast-Off Balloons. Additionally, he earned his undergraduate degree from Indiana University in Parks Management.

Norm worked hard and he knew how to have fun. He enjoyed road trips and going to hot springs all across the country. He loved to fish with his son and his many dear friends. He met a group of friends for lunch every week. He cherished his time with his wife, children, and all of his grandchildren. He was renowned for cooking large meals at the drop of a hat for his family and all of their friends. He was the person people called when they needed help or advice or a shoulder to cry on. Everyone knew him and they loved him.

Norman is survived by his wife, Pamela Jane Ladd; his two children, Simon Norman Ladd (Jennifer) of Bloomington, Joy Amanda McMahon (Patrick) of Corvallis, Oregon; his five grandchildren, Eva, Eli, Miles, Henry, and Betsey; his four siblings, Chris Ladd, Sue Ladd, Betsey Lebow, Jim Ladd; his step-father, Bill Thurston; and his many, many dear friends. He was preceded in death by both parents; his sisters, Carol Pavan and Patty Tyson.

Graveside service was 1:00 p.m. Thursday, June 17, 2021 at White Oak Cemetery in Bloomington.

Memorial was held after the burial at 2:00 p.m. at Nick's English Hut in Bloomington. Messages of condolence may be expressed at IndianaGreenBurials.com.
LINKS

The Herald-Times
http://www.heraldtimesonline.com