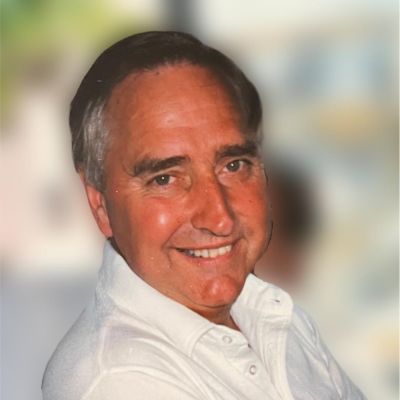 Norman
Drexler
Goss
Join us in celebrating Norman—please share your stories and photos, and help spread the word about this page!
Norman Drexler Goss died peacefully on April 1, 2021, at Wayne UNC Health Care, Goldsboro,

NC. Norman was born in Leeds, Alabama on February 12, 1933, to the late Meta Hawkins Goss

and Dee Michie Goss. Norman graduated from Leeds High School in 1951, where he enjoyed

playing football and baseball for the Green Wave. He attended Alabama Polytechnic Institute

(now Auburn University). He proudly served in the US Navy in Honolulu, Hawaii. Norman

married the love of his life, Barbara Ann Steber, and they celebrated 63 wedding anniversaries

together. Their love and devotion to each other and their family were truly exceptional.

Norman began his work career with Allied Chemical in Greenville, SC, followed by 31 years with

Celotex Corporation while living in Charlotte, NC, and Owings Mills, MD, before settling in

Goldsboro. Norman retired as regional sales manager from Celotex and then spent 7 years as

vice president of Carolina Atlantic Distributor, working for his lifelong friend Buddy Tice. In 1995,

David Perry, owner of Goldsboro Builders Supply, persuaded Norman to serve as marketing

manager, which he enjoyed doing until his retirement. It is possible that Norman retired twice so

that he could enjoy the parties.

Norman was a true southern gentleman. He loved to socialize, tell stories, laugh, and tease

good-naturedly. While easy-going, he was always concerned with the safety and well-being of

his family members. Norman enjoyed many pastimes, including golf, fishing, hunting, and

playing cards. He also liked collecting coins, bird watching and simply sitting outside enjoying

nature. Watching Norman tenderly care for Barbara during her lengthy illness exemplified his

steadfast love and dedication to her well-being.

Norman will be remembered for his generosity, honesty, sense of humor, and deep love for his

family. He was a long-time member of the First Presbyterian Church. He also was a member of

the Benevolent Protective Order of the Elks, the Masonic Lodge, and Walnut Creek Country

Club where he played countless rounds of golf. Norman was a loving husband, father,

grandfather, and great-grandfather; he will be deeply missed by his extended family.

In addition to his parents, Norman was preceded in death by his wife, Barbara, sister Marie,

brothers James, Edwin, and John, and his great-granddaughter Ava Elizabeth Kendall. Norman

is survived by his devoted and loving daughters Melanie Goss Clarke of Goldsboro and

Margaret Goss Hemric (Gary) of Charlotte; sister Mary Jane Anderson (George) of Shamong,

NJ; grandchildren Ashley-Brooke Kornegay, Richard Goss Kendall (Mallory) of Goldsboro,

Spencer Margaret Clair of Charlotte, and Flannery Katherine Clair of Washington, DC;

great-grandchildren Carrie-Brooke Kornegay, Christopher Ashton Kornegay, Charlie Grace

Kendall, and Allie James Kendall, and loving nieces and nephews.

The family is especially grateful for the love and attention of Fred and Rosalyn Lomax, next-door

neighbors who became family. The family also appreciates the support and friendship shown by

members of First Presbyterian Church. In lieu of flowers, donations may be made to the church,

1101 East Ash St., Goldsboro, NC 27534, Wounded Warrior Project, or a charity of your choice.

A memorial service will take place at 11 am on Saturday, April 17, 2021, at First Presbyterian

Church, and masks and social distancing are required. The family will have a separate

interment of Norman and Barbara's ashes in Leeds, Alabama.
LINKS
Goldsboro News-Argus
http://www.newsargus.com