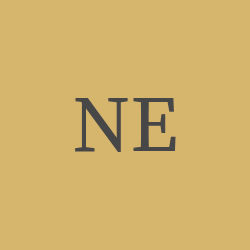 Norman
David
Ebersole
Join us in celebrating Norman—please share your stories and photos, and help spread the word about this page!
Norman David Ebersole , 85, of Washington C.H., Ohio passed away, Saturday, August 27, 2022, at his son's home in Waynesboro, PA

Born Saturday, December 19, 1936 in Chambersburg, PA, he was the son of the late Harry L. Ebersole and the late Rosetta M. (Wadel) Ebersole.

He was a member of Good Hope Mennonite Church in Washington C.H., Ohio.

He is survived by his wife Janet Ann (Wiker) Ebersole; five sons, Norman David Ebersole, Jr. and wife Ellen of Newburg, PA, Stephen L. Ebersole and wife Lorena of Washington C.H.,OH, Arlen R. Ebersole and wife June of Waynesboro, PA, Mark E. Ebersole and wife Norma of Hagerstown, MD, Luke W. Ebersole and wife Barbara of Wautoma, WI, sister, Mary Catherine Martin and husband Clair of Hagerstown, MD, sister-in-law, Wanda Ebersole of Chambersburg, PA, twenty eight grandchildren and thirty four great-grandchildren.

He was preceded in death by his sister Frances M. Ramer and brothers, Paul S. Ebersole, Adin R. Ebersole and Harry L. Ebersole, and one grandson and one great-granddaughter.

Services will be held Saturday, September 3, 2022, at 10:00 am, at Millers Mennonite Church, Millers Church Road Hagerstown, MD, with the church ministry officiating.

Family will receive friends at the church on Friday, September 2, 2022 from 1:00 pm to 3:00 pm & 6:00 pm to 8:00 pm and one hour prior to the service at the church

Interment will be at Millers Mennonite Church Cemetery

The family requests the omission of flowers.

Arrangements have been entrusted to the Douglas A. Fiery Funeral Home 1331 Eastern Blvd. North, Hagerstown, MD.
LINKS

Record Herald
http://www.recordherald.com
Lancaster News
http://www.lancasteronline.com

The Herald-Mail
http://www.herald-mail.com