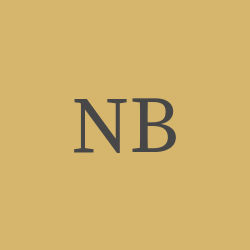 Norcella
Bowers
How do you know Norcella? Please share your stories and photos, and help spread the word about this page!
Norcella Bowers, age 87, of Sammamish passed away on March 28, 2022, at home. She was born January 9, 1935, at the head of Locust Creek, Sylva, NC, to Henry and Burla (Shuler) Hoyle. She moved to Hamilton with her family in 1951 and attended Sedro-Woolley High School.

Norcella worked professionally as a nurse for over thirty years, then nursed her husband through his cancer, and then nursed her mother for the last several years of her life. Originally, Norcella worked as a janitor at the Skagit Valley Hospital. Nurses there convinced her she would have a better life as a nurse, and they raised the scholarship to pay for her training. She never regretted becoming a nurse, saying she loved the variety of the work. She worked psych at the VA hospital, as well as floor duty at UW and the Maynard Hospital. By 1970, she began working long private patient cases for the wealthy and famous.

Norcella and Richard Wesley Bowers were married on May 8, 1965, in Sedro-Woolley. They made their home in the Seattle area. They built a successful rental business together, including a 68-unit apartment house next to Virginia Mason Hospital. After Richard's death in 1996, Norcella made multiple successful real estate deals demonstrating her own acumen and knowledge.

Norcella's passion for caregiving was evident in her family. She was very involved in the lives of her children, grandkids, and the occasional lost soul that crossed her path. She was an avid gardener and shared her love and passion for flowers with her children and grandkids. Norcella believed in the good and capability of each person. She worked hard to understand, encourage, and support all of her loved ones.

Norcella loved Jesus and the church. She suffered many serious illnesses (three cancers; 55 days on a ventilator; lifelong heart disease that began in childhood), but through all of it made no excuses, instead focusing her energy on others.

Norcella is survived by her three children, Ken (Cassie) Thomas and Darlenekay Thomas (Joe) Boese, of Sedro-Woolley, Jeanette (Doug) Weaver of Sammamish; double-first cousin Alean Cloer of Concrete, WA; seven grandchildren; 11 great-grandchildren; three great-great-grandchildren; numerous nieces, nephews and cousins.

She was preceded in death by her beloved husband of 30 years, Richard; her parents; siblings; and her grandson, Austin Thomas.

A time of visitation will be available from 9:00 to 5:00, Monday, April 4 and Tuesday, and from 9:00 until 12, Wednesday at Lemley Chapel, Sedro-Woolley; A Graveside Service will follow at 1:00 at Greenhills Cemetery, Burlington. Share your memories of Norcella and sign the online guest register at www.lemleychapel.com.
LINKS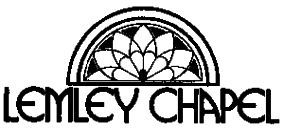 The Seattle Times
http://www.seattletimes.com

Skagit Valley Herald
http://goskagit.com