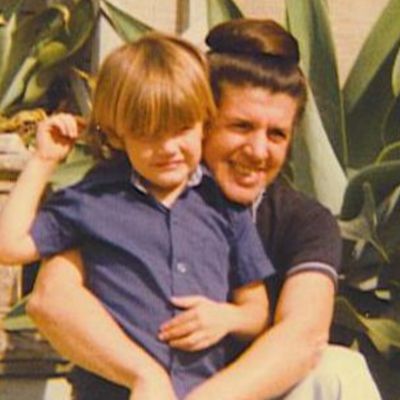 Nora
I.
Ippolito
My grandma was larger than life. She was a strong, proud and passionate Italian woman and embodied the word family. Her favorite quote was, "This too shall pass." And she could bake some serious Italian pastries! :)
Nora I. Guzzetta passed away quietly in her home on January 25, 1990. Preceded in death by her loving husband, Benjamin A. Guzzetta, and beloved son, Anthony J. Guzzetta; survived by her sons, Jerry and Michael; her three grandchildren; her mother, Frances Ippolito; a sister, Rosalie Cannova; two brothers, Jerome and Anthony Ippolito.

Her vigil was held on a Sunday at 7pm, and Funeral Mass was held on a Monday at 10am, both at Blessed Sacrament Church, 6657 Sunset Blvd., Loa Angeles, CA. Committal followed in Forest Lawn Hollywood Hills, 6300 Forest Lawn Dr., Hollywood Hills, CA. Callanan Mortuary directors.