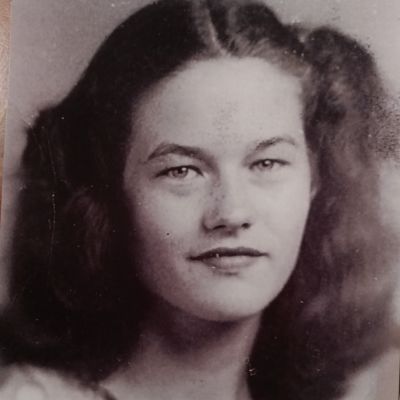 Nettie
Joe
Adams Whiteaker
Remembering Grandma
Nettie Joe Adams Whiteaker of Calico Rock, Arkansas

Nettie Joe Adams Whiteaker, daughter of the late Enoch Adams and Estella (Clark) Adams, was born December 14, 1930 in Old Joe, Arkansas. She departed this life January 3, 2018 in Calico Rock, Arkansas at the age of 87 years, 20 days. She was united in marriage to Elgin Clatis "E.C." Whiteaker April 8, 1951 in Norfork, Arkansas and together they raised two children. She spent her life as a loving daughter, sister, wife, aunt, mother, grandmother, great grandmother, homemaker and friend. During her working years, she was employed at Baxter Lab in Mountain Home, retiring after 32 years of employment. She attended the Assembly of God Church in Norfork for many years.

Nettie is survived by two children: Ronnie Whiteaker of Calico Rock and Jane Gallegos of Dolph; three grandchildren: Judy Whiteaker (Robert Parker) of Calico Rock, Michael Whiteaker (Britney) of Calico Rock and Phillip Gallegos (Eyrras) of Searcy; four great grandchildren: Levi Parker (Arthena), Heather Rosson (Jeffery), Autumn Whiteaker, Emma Whiteaker; one step great grandson: Gabe Young; two great great grandchildren: Eleanor Rosson and Bryson Parker and a host of other relatives and many good friends. She was preceded in death by her parents; her husband; seven sisters; two brothers; one grandson: James Gallegos; one son-in-law: Richard Gallegos and one great great granddaughter: Harmony Parker.

Visitation will be held Sunday, January 7 from 6-8 p.m. at Eddie's Family Funeral Home in Calico Rock. Funeral service will be held Monday, January 8 at 2:00 p.m. at Calico Rock Funeral Chapel with Monty Neal officiating. Burial will be at Galatia Cemetery.

Pallbearers: Phillip Gallegos, Levi Parker, Michael Whiteaker, Jeffery Rosson, Glen Clark and Gary Clark

Honorary Pallbearers: David Zornes, Donna Zornes, Steve White, Gerald Sledge and Curtis White.