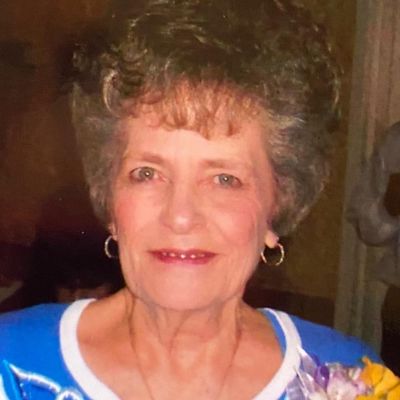 Nelda
Myres
Help us celebrate Nelda! Please share your stories and photos, and invite others who remember Nelda.
Nelda Myres, 82, of Lubbock, Texas passed away October 25, 2021. Nelda was born July 27, 1939 in Slaton, TX to W. D. "Red" and Essie Donald. She graduated from Lubbock High School in 1957. Nelda married John C. Myres, Jr. on June 1, 1957. She was a homemaker and also a Bookkeeper for their business, A-1 Service Electric for more than forty years. She was a member of Bacon Heights Baptist Church.

Loved ones include spouse John Myres; son Johnny W. Myres and wife, Diana L. Myres; daughter, Melanie Tyler and husband Dale Tyler; grandchildren, Stephanie Rankin, Steven Myres, Melissa Stafford, Mallory Payne, Mason Tyler, Danielle Gilligan, Brittany Gilligan, Jayme Crawford and Josh Crawford; eighteen great-grandchildren.

Preceded in death by her parents; daughter, Renea Crawford, sister, Janelle Phillips, brother, Kenneth Jolly; grandchildren, Brandon Leddy and Meaghan Tyler.

Memorials are suggested to Bridge Hospice.

Nelda Myres was a cherished wife, mother, aunt, grandmother, great-grandmother, and friend. She was deeply loved and adored by her family and friends, and it was the joy of her day to hear from her children. Nelda was a collector of many things and loved taking on new crafting challenges.

Although she was loved by many, she was loved best by her husband and soul-mate of 64 years, Jake. The selfless love and sacrifice exemplified in their marriage has been a great foundation for their family.

Above all, Nelda loved the Lord with all her heart, soul, and mind. Her family rejoices to know that she is now in His presence in Heaven and has been reunited with those she loved that have gone before her.

For our Mom and Nonnie: We will miss you until we meet again. We loved you to the moon and back.

Family visitation will be at Sanders Funeral Home Friday, October 29, 2021, from 7:00-8:30 pm. A celebration of her life will be 2:00 p.m., Saturday, October 30, 2021 in Sanders Memorial Chapel. Graveside services will be 10:00 a.m., Monday, November 1, 2021 at Resthaven Memorial Park. Please celebrate the life of Nelda by visiting www.sandersfuneralhome.com. A webcast of services will be available as well as our online guest book.
LINKS

Sanders Funeral Home
http://sandersfuneralhome.com

Lubbock Avalanche-Journal Memoriams
http://www.lubbockonline.com