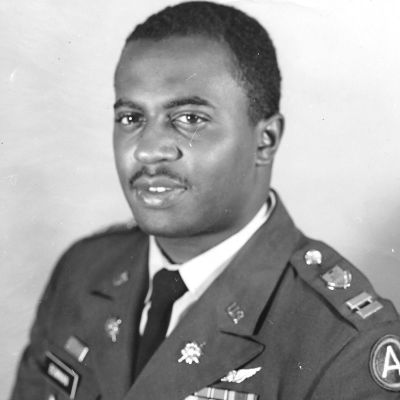 Nathaniel
Earl
Bowman, Jr.
Join us in celebrating Nathaniel—please share your stories and photos, and help spread the word about this page!
Nathaniel Earl Bowman, Jr. (77) of Hagerstown, MD., passed away on January 13th, 2022. He passed away at home due to declining health issues. Born to Nathaniel E. Bowman, Sr. and Josephine "Purdy" Bowman, Nathaniel, (who went by his middle name Earl and was also affectionately known as "Skeechie") was a voracious reader of mystery & suspense novels but had a special fondness for books on history. He enjoyed sports such as football, baseball & tennis and tried his hand at sketching. A Hampton, Virginia native, he attended Union Elementary School, Y. H. Thomas Jr. High School and George P. Phenix High School. Upon graduating, he attended Hampton Institute (now Hampton University) where he was a member of the R.O.T.C, graduated with honors and obtained a B.S. degree in Spanish. After college, he joined the U.S. Army as a 1st Lt., and within 4 years was promoted to Captain. He continued his federal service by working for The National Cancer Institutes of Health, as a Grants Specialist. During this time, he also worked for 20 years as a security guard for the Marriott Corp. and retired from both in April 2005.

He is survived by his wife of 50 years, Kyong Ye, and his 3 daughters Veronica Bowman Siewert (Mike), Tracy Bowman and Kimberly Bowman Zirkle (John); 4 granddaughters (Kelsey, Kayla, Kiara and Mackenzie); one grandson (Nicholas). He also has 4 surviving sisters (Elsie, Valeria, Claudette and Sharon) 6 nieces and nephews (Nicole, Keith, Donald, Jr., Terrie, LaChere, and Tanisha); and his one and only first cousin, Karen. He was preceded in death by his parents and older brother Donald. A visitation will be held at Douglas A. Fiery Funeral Home on January 20th, 2022, at 11:00 a.m., followed by a funeral service at noon.
LINKS

Daily Press
http://www.dailypress.com