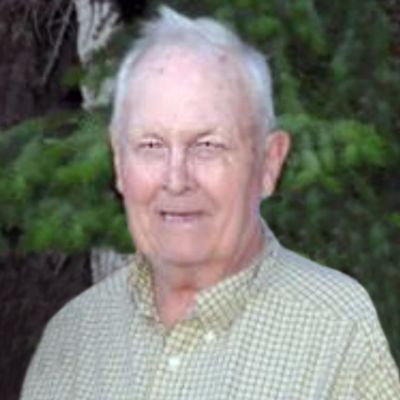 Nate
Randall
Did you know Nate? Please share your stories and photos, and help spread the word about this page!
Our father, Nathan Swinburne Randall, left us September 17, 2022, in Idaho Falls, Idaho. His passing was peaceful and he was gracefully attended to by his sons, grandchildren and the angels of Aspen Hospice.

He was born to Vern and Frances Randall in Bagley Minnesota. Nate grew up among and loved the forests of Oregon, and the Pacific Northwest. He attended school in Mount Vernon, Oregon, and considered Grant County his stomping grounds. He served honorably as a Sergeant in the 24th Infantry in the U.S. Army and later became a trained draftsman, graduating from Oregon Institute of Technology in Klamath Falls, Oregon. Nate was a draftsman, a logger and a farmer of a run-down piece of ground that he dearly loved in Hillsboro, Oregon.

Nate married Judeth Ann Anderson in Winnemucca, Nevada, on January 4, 1964, and later had their marriage solemnized in the Oakland Temple being member of The Church of Jesus Christ of Latter-day Saints. They had three sons and a plethora of dogs, cats, cows, chickens, goats and other farm animals.

Nate loved to garden, especially tomatoes which he regularly forced upon neighbors and friends. He loved his family, his farm and his life. He was easy to smile, quick to joke, and fast to lend a hand. If he had it, he would give it to whoever needed it. His smile and the twinkle in his baby-blue eyes were infectious. Nate always tried to put a smile on the faces of those around him.

He is survived by his sons, Nathan Randall, his wife Ann and daughter Julianna; Neal, his wife Leslie, and children Spencer with his wife Randee, Hayles, Conner with his wife Caroline, and Macie; and Nate's youngest son Josh.

Judeth Ann Randall, his wife, and his parents preceded Nate in death.

Private family services will be held. Nate and Judy Randall will be interred together in Grant County, Oregon, on Memorial Day, 2023, with family and close friends in attendance.

Nate did not want a funeral or flowers. His brother Jerody was killed in a logging accident when Nate was 15. After that he always hated funerals and the smell of flowers as they reminded him of that sorrowful time. Instead, Nate asks that family and friends make a contribution to veterans in need at www.dav.org an organization that was dear to his heart for the work and relief they bring to veterans.

for Dad

Into the lush green white-capped mountains I now go

Walking between the spruce, hemlock, fir and their glow

Weep for me not it's where I want to be

With my family in a celestial forest amongst the trees

I rest from my life's labors and memories of happy times

I will wait until we joyfully meet again amongst Glory's pines.

Nate Randall has peacefully departed with Judy for their walk in the forest.

Condolences may be sent to the family at www.woodfuneralhome.com.
LINKS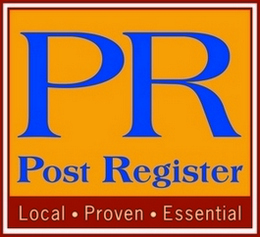 Post Register Memoriams
http://www.postregister.com