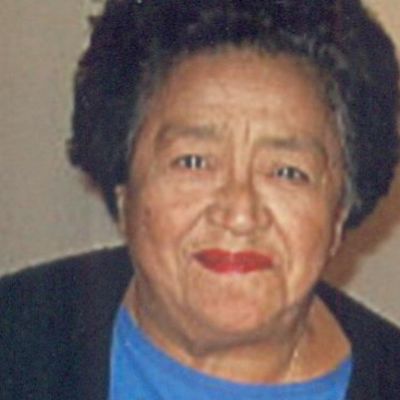 Nasaria
Rincon
Join us in celebrating Nasaria—please share your stories and photos, and help spread the word about this page!
Nasaria Rincon, age 91 passed away Saturday, October 9, 2021 at Mainland Medical Center in Texas City. She was born in Galveston, Texas on July 28, 1930. While living in Galveston, she worked part time at Rogers Produce and then at Eiband's Department store as a gift wrapper and a door greeter. She loved to play bingo with her sister and going to the Senior Citizen's Center in Galveston. She served as a member of both the VFW Post 5400 in Santa Fe and VFW Post 880 in Galveston. She was a loving mother, grandmother and sister. She will be missed by all of those who knew and loved her.

She is preceded in death by her parent Ramon and Esther Rincon; son Frank Rincon; brothers Ramon Rincon, Jr., Miguel Rincon and Raul Rincon; sisters Angelina Rincon and Maria Paz de los Santos.

She is survived by her son Robert Rincon; daughter Esther Castro; sister Amelia Torres; numerous grandchildren; 2 great-granddaughters; and numerous nieces and nephews.

Visitation will be held on Friday, October 15, 2021 at J. Levy & Termini Funeral Home from 5:00 P.M. to 6:30 P.M. A Rosary will begin at 6:30 P.M., with a memorial service following at 7:00 P.M., with Deacon Robert Standridge officiating.

The family is requesting that instead of sending flowers, please make donations to the charity of one's choice.

The family is requesting that face masks be worn at all times during the visitation, rosary and memorial service.
LINKS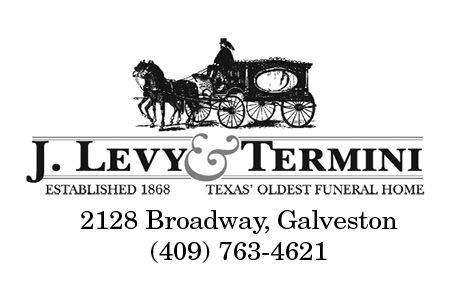 J. LEVY & TERMINI FUNERAL HOME

Galveston County Daily News
https://www.galvnews.com