 Nancy
Lee
Fernandez
Join us in celebrating Nancy—please share your stories and photos, and help spread the word about this page!
Nancy Lee Fernandez passed away unexpectedly in her sleep on Saturday, July 10, 2021.

She was found holding a picture of her and her husband who preceded her in death (September 17, 1934 - October 31st, 2020). Ruben was the love of her life whom she could not bear to live without. May God bless both of their souls as they share eternity together.

Nancy leaves behind her daughters Bonnie, Celeste, Tina, Jolene, and Elisa; Ruben's son, Ricco, and daughters; Lorina and Blanca. She leaves behind many grandchildren and great grandchildren as well, and she will forever remain in all our hearts.

Nancy was loved by all who had the privilege to know her and will be greatly missed.

My mom was the kindest, caring, mellow, non-confrontational, non-judgmental, and patient person I have ever known. I am proud and grateful to say I spent as much time with her as a mother and daughter could spend together.

Rest In Peace Momma. Ruben will meet you at the Pearly Gates like he promised you.

Condolences directed to Joyner's Funeral Home and Crematory at www.joyners.net.
LINKS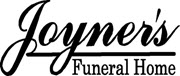 East Bay Times
http://www.eastbaytimes.com
Mount Shasta Herald
http://www.mtshastanews.com