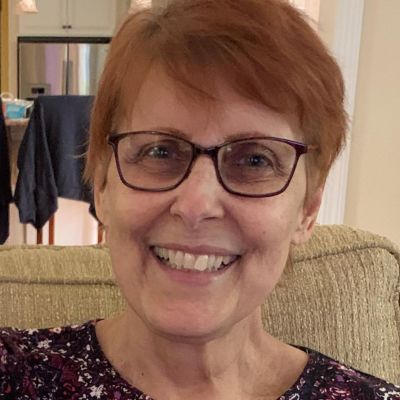 Nancy
E.
Fagan
What do you remember about Nancy? Share your stories and photos here, and invite others to come share their memories.
Nancy E. Fagan, age 71, a resident of Chelmsford, passed away at her home on Saturday, August 13, 2022 surrounded by her loving family. She was the beloved wife of Paul Guglielmi with whom she enjoyed 12 years of marriage.

She was born in New Britain, Connecticut on December 9, 1950 and was the daughter of the late James and Dorothy (Babic) Fagan. Nancy grew up in Kensington and attended St. Paul's School, St. Thomas Aquinas High School and Central Connecticut State University, where she earned a BS in Elementary Education. Nancy lived joyously and enjoyed many interests including skiing, running, hiking, traveling, bicycling, canoeing, parasailing, swimming, reading, ice skating and talking! After starting her career as a grade school teacher, Nancy worked for IBM sales & training in Hartford and Phoenix before finding her true calling in healthcare. She trained at Mayo Clinic as a radiology technician. From there, she served as technician, rep, and secretary for International Society of Bone Densitometry (ISCD) and wrote the physics portion of the ISCD Bone Densitometry Exam. She joined Hologic as a project manager and later became lead trainer for Hologic's densitometry equipment. She traveled to all 50 states, Canada, India, China, Turkey, Ireland, and Belgium, trained doctors and technicians on bone densitometry equipment and spoke at trade shows. She met her husband Paul at a singles group at St. Luke's Church in Westborough in 2006. Their relationship grew over a series of house parties, movie nights and outdoor adventures. Known as the "fun aunt", Nancy made every day special. She loved holidays, beautifully decorating her home for each one, and started the pumpkin spice trend long before Starbucks monetized it. Nancy's natural curiosity fueled many great friendships and trips to all corners of the earth.

In addition to her loving husband, Nancy is survived by her stepchildren, Jennie Logan of Charlotte, NC, and Kristen Ogden and her husband Seth of Nashville, TN; her grandson Smith Ogden of Nashville, TN; her siblings, Peter Fagan and his wife Sandy of Kensington, CT, and Peggy Fagan and her husband Joseph Lux Jr. of Essex, CT; her niece and nephews, James Fagan of Kensington, CT, Scarlet Bott of Charleston, SC, and Ian Bott of South Boston, MA; numerous first cousins from the Powers and Fagan Families, both of Kensington, CT, and the Sisk Family of Old Lyme, CT; and many friends from near and far. In addition to her parents, she was predeceased by aunts, uncles, several cousins, and her beloved dog Lilly.

A Mass of Christian Burial will be celebrated on Saturday August 20, 2022, at 1PM at St. Mary Parish, 25 North Rd., CHELMSFORD. KINDLY MEET AT CHURCH. Interment will be held privately. A Celebration of Life will occur at a later date in Essex, CT. In lieu of flowers, memorial contributions may be made in Nancy's memory to the Cummings School of Veterinary Medicine at vet.tufts.edu. Arrangements have been entrusted to the care of the BLAKE CHELMSFORD FUNERAL HOME, 24 Worthen St., CHELMSFORD. For online guestbook, visit CHELMSFORDFUNERALHOME.COM and find us on Facebook.
LINKS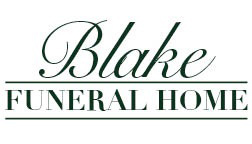 New Britain Herald
http://www.newbritainherald.com