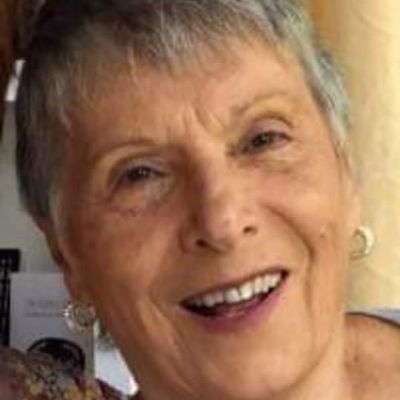 Naida
Shinn Schwark
Join us in celebrating Naida—please share your stories and photos, and help spread the word about this page!
Funeral Services for Naida Shinn Schwark, 83, of Livingston, Texas will be held Wednesday, December 15, 2021 at 2:00 p.m. in the Cochran Funeral Home Chapel in Livingston, Texas with Rev. Mitchell Murphy officiating. Interment will follow in the Big Sandy Cemetery in Dallardsville, Texas. Visitation will be held Tuesday, December 14, 2021, from 6:00 - 8:00 p.m., in the Cochran Funeral Home.

Naida was born in Goose Creek, Texas in 1938 and passed away surrounded by her loving family on December 9, 2021 in Conroe, Texas. She graduated from Baytown's Robert E. Lee High School in 1957 and remained active with her graduating class's activities throughout her life. Almost immediately following her high school graduation Naida began her banking career at the San Jacinto State Bank in Pasadena. Her very successful banking career spanned a total of 40 years as she followed the original San Jacinto State Bank through several mergers and acquisitions to ultimately become Executive Vice President of Bank of America.

In her early banking days (she began as a simple bank teller), her leadership ability and work ethic were easily recognized by the Bank's Officers, and she was quickly promoted to a supervisor. The 1960's brought a new promotion and title for Naida as she was elected a bank officer with the title of Assistant Cashier. She managed the Bookkeeping, Proof and Customer Service departments. Naida's next promotion was in the 1970's when she was once again recognized, this time by the Board of Directors when they elected Naida as the bank's Assistant Vice President and manager of all back-office areas of the bank's operations.

The 1980's brought many new changes to the banking industry and Naida again excelled in her work and proved her leadership to the bank's Officers and Directors. During this time Naida was elected bank Vice President, where she managed 150+ employees and was critical to the success of the development and construction phases of a new multi-story bank building there in Pasadena.

1990's brought more changes to Naida's career as Bank of America acquired the Pasadena Banking Center. Naida's experience and banking knowledge were highly sought and valued by Bank of America, not just at the Pasadena Banking Center but also within the Bank of America - Houston Operations Center. She was promoted to the position of the South Texas Operations Manager and relocated to the Houston Operations Center in Downtown Houston to manage the bank's operations of 600+ employees. Shortly after moving to the downtown offices Naida was elected as an Executive Vice President with Bank of America, which was the 4th largest bank in the US at that time.

In the mid 1990's as mergers and acquisitions became frequent to banking, Naida transferred to lead a project team to develop training for ALL operation's areas of Bank of America. Naida led multiple project teams involving hundreds of employees in Houston, Dallas, Tennessee, New Mexico and Arizona. Every team Naida managed was a success to the training and development of the Bank of America brand.

On April 29, 1999 Naida closed her 40 year banking career with a beautiful and long remembered retirement party surrounded by the many whose lives she touched, her work family and friends. Following her retirement, Naida redirected all the focus and energy she had previously dedicated to her career with the planning and construction of her dream home in the woods at Wilson Lake (just outside of Livingston.) Naida left Pasadena and moved to Wilson Lake and into her new home in 1999 and has enjoyed her spot at the top of the hill in the woods ever since.

In her retirement Naida stayed very busy and active. She loved being surrounded by her family and friends. She hosted many family reunions and was 'camp cook' for her brothers and husband when they returned from deer hunting each weekend. She also planned and coordinated the annual activities and events for her 1957 Robert E. Lee graduating class. Naida loved the Lord and was an active member of the Sunflower Baptist Church where she taught Sunday School and coordinated many activities. She enjoyed working in her flowerbeds and walks in the woods with her dog Molly, sitting on her porch looking out at her yard full of flowers and watching her hummingbirds.

Naida was an amazing wife, sister, aunt, cousin, friend, MawMaw and NaNa. She was loved by many and will be terribly and incredibly missed by ALL whose lives she touched.

Naida is survived by her husband, Michael Ray Schwark; brothers, Dale J. Bond and wife Vicky, Gordon Wayne Bond and wife Deena; nieces and nephews, Jana Dale Bond, Bobbye Jean Buckland and husband Simon, Elizabeth Kay Seago, Karon Alaine Abshire, Guy Christopher Bond and wife Pam, Jennifer Dawn Reid and husband John, Shannon Wayne Bond, Natalie Ann Olsen and husband Jason; mother-in-law, Millie Schwark; sister-in-law, Suzie Brooks and husband Ron; daughter, Kristi von Heimburg and husband Justin; son, Brian Schwark and wife Emily; grandchildren, Kristin and Karson von Heimburg, Ethan, Brody and Lane Schwark; and numerous great nieces, great nephews, family and friends.

Naida is preceded in death by her father and mother, W.J. and Ruby Lorene Bond; brother, Wilson Ray Bond; nieces, Laurie Lee Bond and Tracey Lynn Bond.

Pallbearers: Cory Bond, Chris Bond, Charles Tallant, Ray Tallant, Wallace Wilson, Jay Bain, Brian Schwark, Jay Burks

Honorary Pallbearers: Dale Bond, Gordon Bond, Shannon Bond, Justin von Heimburg, Karson von Heimburg, Ethan Schwark, Brody Schwark, Lane Schwark

In lieu of flowers, donations may be made in Naida's name to the Sunflower Baptist Church, 5353 Sunflower Rd., Livingston, Texas 77351

Cochran Funeral Home is in charge of the arrangements. Please sign our on line guestbook at www.cochranfh.com.
LINKS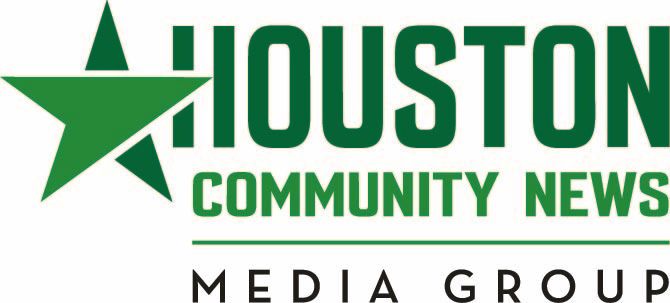 Houston Community Papers
http://www.chron.com