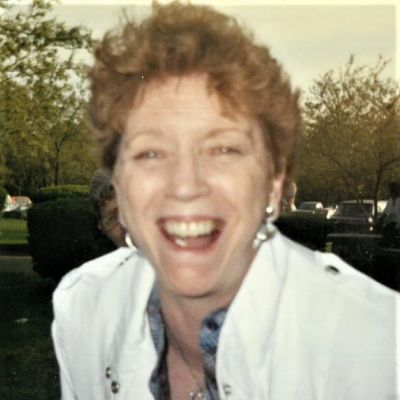 Myrna
Rae
Owen
Join us in celebrating Myrna—please share your stories and photos, and help spread the word about this page!
Myrna Rae Owen, 83, formerly of Salisbury, Massachusetts, passed away on December 11, 2020 at her home in Grand Junction, Colorado.

Myrna was born on June 16, 1937 in Brentwood, New Hampshire, to Edward Woods and Harriett Moaratty. She spent her childhood in Salisbury, Massachusetts. After the Korean War ended, Myrna met the love of her life, E. Cubby Owen. Myrna and Cubby were together 10 years before they were married by a justice of the peace on December 10, 1964, in Seabrook, New Hampshire. Sadly, Cubby preceded her in death on January 12, 1986 in Newburyport, Massachusetts.

During her lifetime, Myrna worked as a waitress, was employed at the tannery in Bradford, Massachusetts, made shoes at Bar & Bloomfield, and worked as a nursery school teacher. She attended the Church of Christ in Seabrook, and was a Sunday school teacher there, as well as a member of the FISH, program, in which she helped children in foster care. From 2000-2003, Myrna owned the Seabrook Firehouse Caf?. After selling the caf?, Myrna moved to Grand Junction, where she spent the last 17 years. Myrna enjoyed spending time gardening, cooking, and crocheting; and she had a gift for telling stories. She lived her life caring for others, especially her family.

Myrna is survived by her children, Pamela Owen of Grand Junction, and Charles E. (Nori) Eaton of Manchester, New Hampshire; her grandson, Rodney Moaratty of Manchester; sister, Marsha (Kenneth) Pritchard of Sunnyfield, Florida; and her nieces, nephews, and cousins. She is preceded in death by her grandmother, Ida Belle Warner; her parents; husband, Cubby; brother, Rodney Moaratty; her aunt, Irma Gerrish; and uncle, Harold Moaratty.

The family would like to especially thank Chaplain Bryan Newman, of Saint Mary's Spiritual Care, for his time and friendship.

Friends and family may leave their condolences and memories at www.martinmortuary.com.
LINKS
Hampton Union
http://www.seacoastonline.com