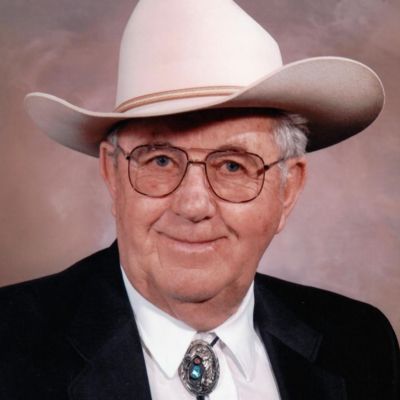 Monte
Piquet
What do you remember about Monte? Share your stories and photos here, and invite others to come share their memories.
Monte Piquet, 91, of Idaho Falls, passed away November 1, 2019, at Eastern Idaho Regional Medical Center of natural causes.

Monte was born in Bates, Idaho, on June 11, 1928. His parents were Augustus "Gus" Piquet and Mary Martin Piquet. He was the youngest of eight. Monte grew up in Teton Valley and married Ilene Douglass Piquet in June of 1949 in the Idaho Falls, Idaho LDS Temple.

Monte is survived by his children, Rick (deceased) (Judy) Piquet of Perris, California, Betty (Larry) Sautter of Shelley, Idaho, Karla (Scott) Denning of Rigby, Idaho, Kolleen (Brad) Jensen of Centerfield, Utah, Shane (Angela) Piquet of Milo, Idaho; 21 grandchildren, 62 great grandchildren and 2 more on the way. Monte was preceded in death by his wife, Ilene Douglass Piquet, son, Richard Douglas Piquet, parents, Augustus and Mary Piquet, all 7 of his siblings, Mattie, Ethel, Martin, Inez, Eugene, Newell, Donnetta, great grandson, Grant, and great granddaughter, Brylee.

Monte started working at a young age for Eph Josephson filling 5-gallon buckets of rocks at 10 cents a bucket for the driver on the combine to throw at the horses to keep them going. He was a mechanic for Choules Motors and then moved into selling cars and pickups. He also owned a gas station in Driggs, Idaho. After moving to Idaho Falls, Monte worked for Elswood Trailer Sales and the Idaho Falls Fire Department. Monte owned and operated Monte's Lock and Key, Monte's Trailer Sales, Monte's Mobile Homes, and Monte's Retirement Court, all while farming the entire time. Monte was the largest dealer and distributor for Security Travel Trailers in the world.

Monte retired in 1978 and then bought another farm. One of his loves was to buy a place and fix it up with his wife, Ilene. They were able to buy and sell many properties over the years.

Monte has served in many church callings, including ward clerk, three bishoprics, high councilor, and Young Men President. He served in the Idaho Falls Temple for 25 years, and the highlight of his life was being a 100% home teacher for the past 79 years. Never missing...not even once!

Monte raised Columbia and Suffolk sheep. Monte has always been a goal-oriented person. When he decided to raise sheep, his first goal was to top the sheep sale in Idaho Falls. He was able to accomplish this many, many times. His second goal was to top the national sale. Monte met this goal by topping the National Sheep Sale in Ogden, Utah, after which Monte sold his sheep herd and moved onto his next endeavor.

Monte always had a love for horses. From the time he was able to hold the reins, he has been horseback. Monte would trail ride, go on pack trips, move cows, and hunt continuously as he grew up. This turned into a lifelong love of horses and for the horse community.

Monte owned several paint stallions, as well as raised and broke many horses to ride and drive. Monte also had a love for driving horses; no matter what size, he owned them all. Monte had the only all-registered paint 6-horse hitch in the U.S. He purchased and restored an original 1880's Stagecoach. He and Ilene traveled the West, driving them in 100s of parades and rodeos. Monte ended his stagecoach career by driving in the Dodge National Circuit Finals Rodeo in Pocatello, Idaho, and then sold the coach. Monte later bought 6 black Hackney ponies, breaking them to drive. He sold two of the teams and enjoyed the one team so much, he went to Iowa and bought 27 more Hackney ponies, so that he could handpick his next 6-horse hitch. Monte took these horses to parades and shows for 20 years showing in single, tandem, team, unicorn, 4 up, 4-abreast, 6 up, and 6-abreast. Monte has been inducted into East Idaho Horseman's Hall of Fame. Monte started Monte's Harness Repair in Ucon, specializing in new and used harnesses and supplies for anything the working horse needs. Monte has built over 300 team harnesses.

Services will be held at 11 a.m. Saturday, November 9, 2019, at the Ucon Stake Center, 2967 East 105 North, in Idaho Falls, Idaho, with Bishop Travis Bennett officiating. The family will visit with friends Friday from 6-8 p.m. at Wood Funeral Home East Side, 963 S. Ammon Road, and Saturday from 10-10:45 a.m. prior to services at the church. Interment will be in the Ucon Cemetery immediately after the Saturday service.

Condolences may be sent to the family online at www.woodfuneralhome.com.
LINKS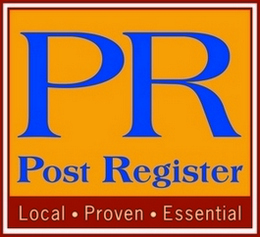 Post Register Memoriams
http://www.postregister.com