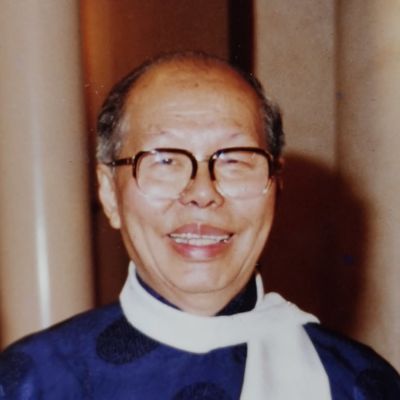 Mok To Leong
Join us in remembering Mok To Leong—a man who lived life to the fullest and who loved being with family and friends.
Dad. Somehow a song comes to mind when we think of you now. You always had a cheery tune in your head, a tweet in your whistle, a bounce in your gait, and a snap-along with your fingers…After all, that was how you always communicated with your birds, dogs, cats, and of course, your children. Happy tunes do make a happy family.

Reminiscing of the gleeful moments we had as a family, we are now eternally grateful. Grateful for the values you imbued, and the exemplary love that you freely exuded. Mum often reminded us that we are an extremely lucky family, and it has now dawned upon us how true that statement is. Both of you taught us that the simplest pleasures of life's offerings, can enable the happiest of times. You relished in simple things, and revealed the beauty within them, to us. Your durians, pets, our family holidays and mahjong sessions. For this, we are at peace, and your teachings shall continue amongst us all.

We saw you this morning for the last time, and you looked peaceful. Peaceful, because you lived a full 98+ years of a fruitful and happy life. You always had the confidence to be who you are, and that is a precious lesson in itself. You shall forever be a beacon to us - representing what life is, and how it should be lived. Thank you dear dad. We love you very much and always will. Rest In Peace.