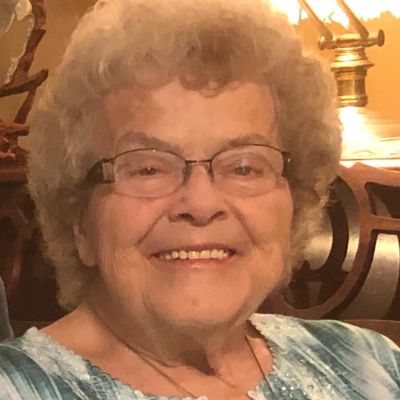 Millicent
R.
Grubbs Young
What do you remember about Millicent? Share your stories and photos here, and invite others to come share their memories.
Millicent R. Young, age 85, of Bloomington, passed away peacefully at 11:35 pm on Wednesday, August 4, 2021, at Monroe Hospital. She was born in Decatur, IL on January 30, 1936, the daughter of Rev. C.O. Grubbs & Frances (Roney) Grubbs. Millicent married Rev. Myron W. Young on July 18, 1959 in Decatur, IL.

She attended Moody Bible Institute. She was a piano, organ and accordion teacher for over 60 years. She taught in two Christian Schools in the Indianapolis area and was a substitute teacher in Vincennes. She served in ministries in Bloomington, Morgantown, Acton, Vincennes and Linton, IN along with her husband. She was a member of Olive Branch Baptist Church in Linton where she and her beloved husband Myron served for 15 and a half years. They attended and served at New Prospect Baptist Church and Lifeway Baptist Church in the Bloomington area. She enjoyed music and serving as a music teacher and serving with her husband in ministry for 61 years.

Millicent is survived by her sons, Rusty Young of Washington, IN and Randy (Karen) Young of Broken Arrow, OK; daughter, Cindy Chudy of Bloomington, IN; grandsons, Jason (Kristen) Young and Tyler (Taylor) Young; granddaughter, Ashley (Thomas) Stollings; great grandchildren, Graham Young, Jude Young, Kolton Stollings and Hope Stollings; sister, Carlone Alexander; brothers Dr. Richard Grubbs.

She was preceded in death by her husband, Myron W. Young; parents; infant grandson, Johnathan; sister, Harriet Wilbur and infant brother, Roger Grubbs.

Funeral service will be held at 2:00 pm at Olive Branch Baptist Church on Saturday, August 14, 2021 with Dr. Richard Grubbs officiating. Burial will follow at Olive Branch Cemetery in Linton.

Visitation will be held at the church on Saturday from 12:00 Noon until the time of service.

Memorial contributions may be made to Biblical Ministries, Inc., P.O. Box 64582, Lubbock, TX 79464.

Arrangements are in care of Welch & Cornett Funeral Home in Linton.

Online condolences may be shared with Millicent's family at www.welchcornett.com.
LINKS

Welch & Cornett Funeral Home-Linton

The Herald-Times
http://www.heraldtimesonline.com