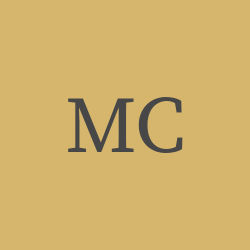 Miles
James
Cares
What do you remember about Miles? Share your stories and photos here, and invite others to come share their memories.
Beloved father, grandfather, great grandfather and friend;

Miles James Cares, aged 85 died July 12th at his home.

Born on November 23rd, 1935 in Peabody, Massachusetts to the late Miles Thomas Cares and the late Gertrude Blanche (Flynn) Cares, he was also preceded in death by his sister Gertrude in March, 2016.

Miles was a graduate of Salem Teacher's college and began his career as an English teacher in NY, MA and NH public schools.

He married Joanne (Belle) (Cares) Hilbert in 1957 and they moved to Pelham, NH. There they eventually opened Mother Goose Kindergarten and Beaver Country Day Camp at their home. Miles was a member of the Pelham Fire Department, Pelham Budget Committee, Planning Board and Trustee of the Trust Funds. He was a also a member of the Steering Committee for the building of Pelham Memorial School. He entered State politics in 1968 and was elected to the House of Representatives, serving as Assistant Minority leader until 1971.

Miles then began a new career as part of the Cambridge, MA music scene as co-owner of T.T. the Bears Place in Central Square, managing it for the next forty years.

He was an amateur actor and appeared in productions with The Actorsingers in Nashua, NH, the Concord Players in Concord, MA and with the Hovey Players in Waltham, MA. He also played at the Sugun Theater in "Famine", a story of the Irish Potato famine and resulting emigration of thousands of Irish to the United States.

Miles was recognized by the Dana Farber Cancer Institute in 2011 for donating platelets over 350 times in his life.

He is survived by his five children Jonathan Cares (Roseann) of Pelham, NH, Jeffrey Cares (Betty) of Newport, RI, Jennifer Cares of Northampton, MA, James Cares (Betsy) of Round O, SC and Julie Cares of Essex, MD, seven grandchildren and one great-grandchild.

There will be no calling hours. Private Family Services will be held at a later date. E-condolences at www.pelhamfuneralhome.com. Those wishing may make contributions in his memory to the to the American Red Cross or the ASPCA. Arrangements by the PELHAM FUNERAL HOME - PELHAM - NH - (603) 635-3333.
LINKS

Union Leader
http://www.unionleader.com