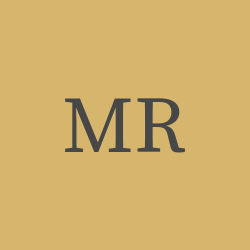 Mildred
Jennette
Rentz
Join us in celebrating Mildred—please share your stories and photos, and help spread the word about this page!
Easley, SC - Mildred Jennette Rentz was an extraordinary mother, grandmother and great-grandmother and a devoted child of God. She passed away on August 16, 2021, following a brief illness. Mildred was born to Ona Elizabeth Wilson Rollins and Otis R. Rollins on August 29, 1924. She married "the love of her life" Mills B Rentz in 1943 and they had two children, Reba and Norman. During Mills B's career-long service as a Master Sergeant in the United States Air Force, the family lived in Jacksonville, Florida; Hampton, Virginia; Mt. Holly, North Carolina; Paris, France; McGuire AFB, New Jersey; Kettering, England; and Griffiss AFB, New York. On every military base where they lived, Mildred was known to be the absolute best organizer of social activities for children and youth. In England she was the Director of Youth for Orly Air Base. Once Mills B retired from the military and they settled in Stanley, North Carolina, Mildred decided to apply her intellect and energy to the field of nursing. She received an LPN degree in 1969, was a devoted caregiver at Gaston Memorial Hospital and worked as an industrial nurse. She and Mills B were active members of Stanley First Baptist Church where she served in a number of volunteer roles including as Sunday school teacher and writing inspirational articles for the church newsletters. Following Mills B's untimely death in 1980, Mildred embarked on a period of international and domestic travel including mission trips to local church camps and as far away as Prague. She also served on several disaster relief teams. She was proud to have visited every state except Colorado. When not traveling, she often hosted grandchildren for special visits where she let them play her cool organ and stay up late to watch Johnny Carson. In 2004, she moved to Easley, South Carolina and was an active member of the Willows Retirement Community and Easley First Baptist Church. Mildred was an avid power walker and inspired her family with her healthy lifestyle. Known as "Greatmommy" to many, Mildred loved to spend time with her family and watch old movies. She read the entire Bible at least once a year for a total of 41 times. She was especially known for her outstanding homemade popsicles and unparalleled holiday cheese ball as well as her tremendous memory and blistering wit.

Mildred leaves behind a vibrant family including her daughter, Reba Andrew and husband Michael; and son, Norman Rentz and wife Kay. Her six grandchildren are: Meridith Rentz and husband Dean Baker; Katherine Andrew and husband Gary Kline; Rebecca Favata and husband James; Stuart Rentz and wife Jenna; Elizabeth Tino and husband Chris; and Wesley Rentz and wife Wendy. Mildred was beloved by each and every one of her 18 great-grandchildren. She was preceded in death by her husband, her parents and her brother, Paul C. "Bill" Broome, Jr. Online condolences may be expressed to the family by visiting www.dillardfunerals.com. Dillard Funeral Home is assisting the family.
LINKS
Dillard Funerals and Cremations
The Baxley News-Banner
http://www.baxleynewsbanner.com