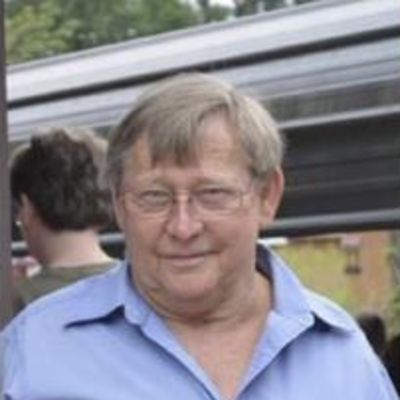 Mikial Allen "Mike"
Pope
What do you remember about Mikial Allen "Mike"? Share your stories and photos here, and invite others to come share their memories.
On Monday, September 26, 2022, Mikial Allen "Mike" Pope, 73, resident of Blue Mountain, passed away unexpectedly of natural causes at his home.

Funeral Services for Mr. Pope will be at 2 PM Thursday September, 29 in The Heritage Chapel of Ripley Funeral Home. Burial will follow in Pisgah Cemetery near Hickory Flat.

Mr. Pope was born November 15, 1948 in Union County, the son of the late L.E. and Virginia Taylor Pope. He attended the Hickory Flat Public School System and was married March 16, 1973 to his beloved wife, Colene Burns Pope who survives.

A valued employee of Coombs Gas & Fertilizer in Blue Mountain, Mr. Pope was employed as a service man for approximately 30 years before retiring. He will be remembered as a "Jack of all trades" who enjoyed "piddlin" on cars ,"piddlin" in his shed and joking with his friends and family. In his later years, Mr. Pope could be found mowing his yard and relaxing.

Blessed with a large family, he was simple man who lived a simple life. Mr. Pope adored his grandchildren and loved every opportunity to be with his family. May the family find comfort in knowing that their loss here on earth is Heaven's gain.

Visitation will be from 10 AM to 2 PM Thursday, September 29 at The Ripley Funeral Home.

In addition to his wife of 49 years, memories will continue to be shared by two daughters, Sally Pope and Cindy Whaley (David), both of Blue Mountain, three sons, Michael Pope (Joanne) and Daniel Pope, both of Blue Mountain and James Pope (Belinda) of Baldwyn, four sisters, Sandra Holmes (Tim) of Hickory Flat, Brenda Knighton (Bobby Joe) of Myrtle, Shirley Hayes of Oxford and Mary Jane Shoffner of Victoria, one brother, James "Buster" Pope of Hickory Flat, fifteen grandchildren and nine great grandchildren.

He was also preceded in death by two brothers, Dan "Scooter" Pope and Sonny Pope and a great grandson.

The Ripley Funeral Home invites you to share memories with the Pope family at ripleyfuneralhome.com.
LINKS

Daily Journal
http://www.djournal.com