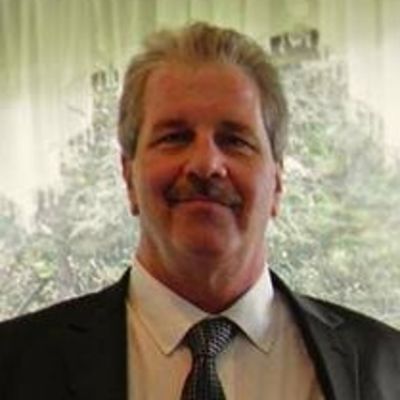 Michael
Kevin
O'Sullivan
"All that is gold does not glitter, Not all those who wander are lost; The old that is strong does not wither, Deep roots are not reached by the frost." - J.R.R. Tolkien
Michael Kevin O'Sullivan was born on July 27th, 1959 to Donald and Charlotte O'Sullivan in Detroit, Michigan. He was the first of seven sons. He was raised Irish Catholic and although later would not practice, he never forgot his roots. He was raised in southeast Michigan with his brothers and parents, enjoying a very memorable and boisterous childhood.

Eventually accomplishing a GED, he went on to hold many different jobs, bartender, maintenance worker, custodian, Teamsters, landscaper, bus driver, short-order cook, truck driver, and finally a Amazon distributor.

Michael loved music, sports, being with people, his family, and living life to the fullest. He was always very proud to be apart of something bigger than himself, and he volunteered for the police department, worked for a union, took on the hard steps of AA, and always simply got to know his neighbors.

He met his first wife Shelly Gomez in the early 80s and lived in Dearborn Michigan. They had a son, Sean Joseph, who passed away after his first year, and eventually a daughter Kathleen Marie.

He met his second wife Dawn Fowler in the 90s in Jackson, Michigan and became a step-father to Michele Ann, and with Dawn had a third daughter Charlotte Marie.

Eventually living on his own, Michael moved to Detroit in the early 2000s, and then eventually made his way to Independence, Kansas in 2010 where he found work through Amazon. He eventually transferred to Indianapolis, Indiana to be closer to his daughters and family.

There on March 13th, 2018 he passed away in his room at the age of 58.

He is survived by his three daughters (Michele, Kathleen, and Charlotte), six brothers (Daniel, Kevin, Patrick, John, Tim, and Ed), his father Donald, and fourteen nieces and nephews.

His family holds Michael forever in their hearts, the pain and the grief, and the love and passion he gave.