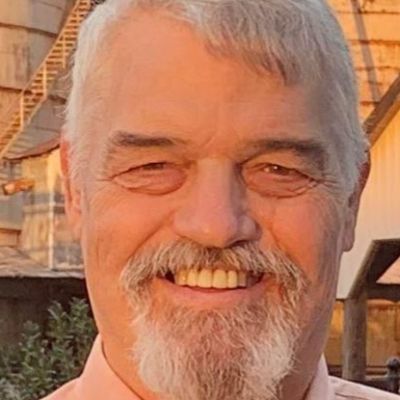 Michael
"Mike"
Ernest
Jones
Join us in celebrating Michael—please share your stories and photos, and help spread the word about this page!
Michael "Mike" Jones was born on November 29, 1951, in Ottumwa, Iowa, to Harold Jones and Helen Estes Jones. Mike's early years were shaped by his loving parents, as well as being the middle child, and only brother, to four wonderful sisters.

Two of Mike's greatest life decisions came in 1974. The first was on April 15 when he met Jesus in a powerful and radical way, and self-professed to never being the same again. The second was when he married the fiesty Linda Sue Worth on May 4, 1974, which almost didn't happen because Mike warned her that if the ceremony took more than thirty minutes, he was leaving. Their wedding ceremony lasted twenty-eight minutes; their commitment was evident throughout their thirty-seven-year marriage.

Mike, aka "Tiny" was an adventurer and a constant learner. He loved to travel and create things from unusual items which earned him the nickname, "MacGyver." Mike was an award-winning athlete in high school and still holds the school record in shotput and discus. He had many jobs but spent the majority of his career in oil & gas in wire rope sales with the Rochester Corporation. He spent the last of his working years alongside Linda as the operator of Cassidy's Sub Shop in Odessa, TX before retiring. His final years were spent making memories with Diana, Aaron, Robert, and Tripp.

Many people knew him as "Mr. Mike" from all the years he served as a servant leader in the children's ministry. Several people have reached out and left messages about Mr. Mike's influence on their lives, giving him credit for showing them the love of Jesus, teaching them God's Word, and being kind and loving; the gentle giant. Mike loved the role of being "Dad" to Diana and Aaron. He was a patient and good Dad; investing in them the love of Christ, the church, and the Word of God. Mike's favorite nickname is the last one given to him by his grandson. Tripp, dubbed him, "Dude." Mike's countenance glowed when Tripp would call out, "Dude!" And Dude happily did anything and everything his grandson asked.

Dude's favorite passage of scripture was Proverbs 8, known as "Wisdom's Call." He pondered it deeply and read it over his children. He wanted to understand the wisdom of God. He wanted to impart that wisdom to his kids, his legacy. "For whoever finds me finds life and receives favor from the Lord" (Proverbs 8:35). Mike found life and favor from the Lord. He met his Savior face-to-face on Sunday, February 13, 2022.

Mike was preceded in death by his parents, Harold and Helen Jones; sister, Becky Comer; and wife, Linda Jones.

He is survived by his daughter, Diana (Robert) Barnes of Waco; Aaron Jones of Waco; sisters, Sally McBurney, of Odessa, Connie Comer, of Ottumwa, Iowa, and Teresa Sanford of Odessa; one awesome grandson, Tripp Barnes (who helped him power through the last 5 years); and many nieces and nephews.

A memorial service is being held at Stonegate Odessa on Thursday, February 17, at 10:30am, officiated by Pastor Randy Unruh.

A memorial service will be held in Ottumwa, Iowa on a later date.

In lieu of flowers, the family would like to honor Mike by contributing to a financial fund that will be converted to a trust fund on behalf of his son Aaron.

The family invites you to leave a message or memory on our "Tribute Wall" at www.WHBfamily.com.
LINKS
WILKIRSON HATCH BAILEY FUNERAL HOME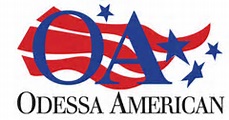 Odessa American
http://www.oaoa.com