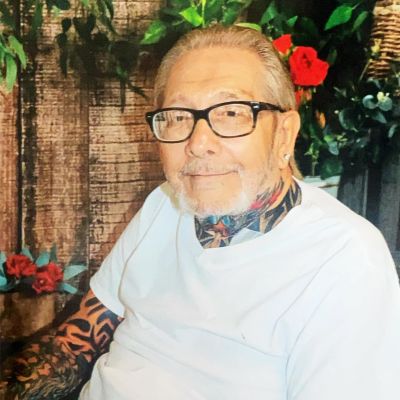 Michael
Raymond
Dicosola
Join us in celebrating Michael—please share your stories and photos, and help spread the word about this page!
Michael R. "Mike" Dicosola, aged 71, passed away peacefully on December 13, 2021, at his residence in Grapevine, Texas. Mike was born November 19, 1950, in Detroit, Michigan, and he attended and graduated from Cherry Hill High School in Inkster, MI, the city near Detroit where his family lived during his formative years.

Mike was a man known for his penchant to work hard, a commitment to excellence and his incredible attention to detail in his work. This came to life from his youth into adulthood--his 1st job working on cars in high school led to his love for rebuilding, restoring and perfecting classic Hot Rods, other "Street Rods" and the Harley Davidson motorcycles he meticulously worked on throughout his entire adult life. Mike could always be found acting on his passion for things mechanical in his garage or at a local car shows in Michigan, where he would show other ardent car aficionadas the results of his hard work and artistic mechanical capability.

Mike had a tough exterior and he proudly rode Harleys and used tattoos as a means of self-expression. But to those who knew and loved him, Mike was a man with a huge heart and a giving soul. He was always quick to help others and became an active member, and even a leader, in the communities he joined. For example, Mike was the Resident Advocate for the independent living facility he lived in prior to his passing--always making sure his fellow residents had a voice and were heard by facility management.

Mike's greatest pride and joy in life, however, was being a father and raising his daughter, Crystal. He and Crystal enjoyed a special bond forged through the years from Crystal's youth to their incredible relationship as adults. He will be greatly missed by his loving daughter.

Mike leaves behind by his beloved daughter, Crystal. He is also survived by his siblings, Sharon (husband Chuck), Diane, and David (wife Lily).

A Memorial Celebration in Mike's honor will be held at The Howell Nature Center, 1005 Triangle Road, Howell, MI on Monday, December 27th from 2pm-6pm.

In lieu of flowers, memorial contributions may be made in Mike's name to Ascension Brighton Center for Recovery. The address for the center which greatly helped Mike is: St. John Providence Foundations, 22101 Morose Road, Mack Office Bldg. Ste. 120, Detroit MI 48236. You may also make the donation online @ https://stjohnprovfoundations.org/ways-to-give/donate-online.
LINKS
Lucas Funeral Home-Grapevine
Livingston County Daily Press & Argus
http://www.livingstondaily.com