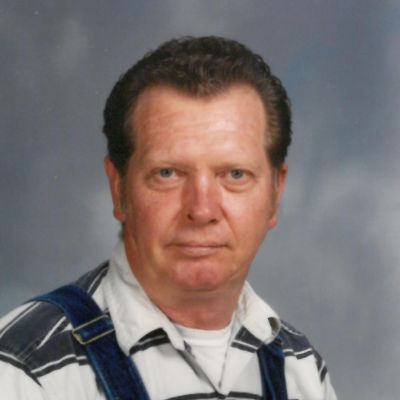 Melvin Donald "Don"
Sosebee, Sr.
What do you remember about Melvin Donald "Don"? Share your stories and photos here, and invite others to come share their memories.
Mr. Melvin Donald "Don" Sosebee, Sr., age 79, of Chatsworth passed away on Wednesday, November 20, 2019, at his residence.

Don enjoyed classic cars, fishing, and outdoor recreation. He was a member of the Early Ford V8 Club of America (Lookout Mountain Region) and the Antique Automobile Club of America (Chickamauga and Northwest Georgia Regions).

He was preceded in death by his first wife, Katherine Silvers Sosebee; parents, LeRoy and Estelle Sosebee; brother, Buff Sosebee; and sister, Carolyn Ramey.

Survivors include his wife, Brenda Sosebee of Chatsworth; son and daughter-in-law, Melvin Donald, Jr. and Sonja Sosebee of Chatsworth; daughters and son-in-law, Lisa Pauline Sosebee of Chatsworth, Tammy Smith of Chattanooga, and Dianne and Don Hargrove of Chattanooga; brother and sister-in-law, Bradley Eugene and Karen Sosebee of Chatsworth; sister, Mary Glen Thacker of Chatsworth; grandchildren, Cynthia Sosebee, Kim Sosebee, Matthew Sosebee, Danielle Sosebee, Ivy Katheline Taylor, Hailey Burke Taylor, Johnathon Hughes, Alex Smith, Jordan Smith, Charlie Smith, and Rob Lindsey; and great-grandchildren, Terra Dietrich, Gabrielle Wynn, Alyssa Wynn, Sebastian Sosebee, Alexander Sosebee, Katherine Sosebee, Bayleigh Sosebee, Mallory Sosebee, Macey Messer, Journey Messer, Kiara Hughes, and Naiomi Hughes.

A memorial service for Mr. Sosebee will be held at 3:00 pm on Saturday, November 23, 2019, in the chapel of Peeples Funeral Home with Rev. Wesley Noland officiating.

The family will receive friends at the funeral home on Saturday from 12:00 pm until the memorial service begins at 3:00 pm.

Peeples Funeral Home & Crematory of Chatsworth is in charge of the arrangements.
LINKS
PEEPLES FUNERAL HOME
http://www.peeplesfuneralhome.net

The Calhoun Times
http://www.calhountimes.com