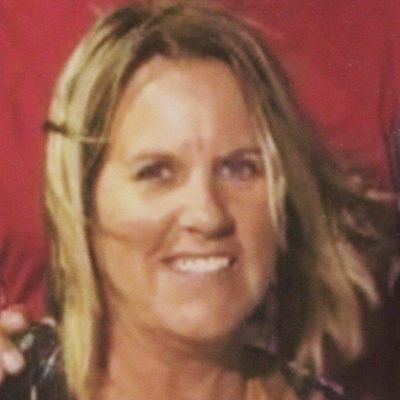 Melissa
R.
Cupp
What do you remember about Melissa? Share your stories and photos here, and invite others to come share their memories.
Melissa Ray Cupp, 51, Oblong, Illinois, ended her difficult battle with brain cancer Monday, June 20, 2022, at around 5 p.m. and passed into Heaven to be with her Lord and Savior. She was at home and surrounded by family. Melissa was born on Monday, April 17, 1971, in Wurzburg, Germany, to Jane Siverly Rich Lewis (Randy Plummer) and Phil Rich (Nancy), who survive.

She is also survived by her devoted soul mate and husband of 32 years, Chris Cupp. They have two sons, Levi Cupp, Ste. Marie; and Lucus (Sierra) Cupp, Oblong; a granddaughter, Daisy Mae and are expecting the arrival of a second granddaughter, Adeline Ray Cupp, in November. Her mother-in-law, Jane Cupp, Vincennes, Indiana, survives. Also surviving is a sister, Jamie (Tim) Rains, two step-sisters Jessica (Kevin) Ryan and Jennifer (Chad) O'Dell, three sisters-in-law Dana (John) Vinitski, Henderson, Kentucky; Amy (Jerry) Harris, Tucson, Arizona; and Jennifer (Bill) Minnis, Paris, Illinois. Several nieces and nephews, aunts, uncles, and cousins are also left behind. Melissa is also survived by her faithful K-9 companions Bella and Abby.

Preceding her in death were her father-in-law, Maynard Cupp, Hardinville; her grandparents, Dean and Betty Siverly and James and Irene Rich, all of Oblong; her uncle Mark Siverly, Oblong; her aunt Barbie Myers, Palestine; and her nephew, Jake Rains, Hutsonville.

Melissa attended Oblong schools and graduated from Oblong High School in 1989. She attended Lincoln Trail School of Cosmetology where she earned her certificate. She was baptized at Central United Methodist Church in Oblong in March of 1984.

It is definitely an understatement to say she made the very most of life. A lifetime athlete, she was in charge of the softball field from the catcher's position in summer softball, in high school, and in many adult leagues. She and Chris enjoyed hitting several big bodies of water on weekends and vacations in their beautiful orange boat. They have a crew of boat friends. The beach or shopping with her girlfriends and family were two other of Melissa's happy places. Zumba was her passion most recently and she led classes in Oblong, Robinson, and Palestine. Her Zumba girls travelled to hold class in Busch Stadium. Melissa has led Zumbathons, beside other instructors, to benefit many local families and causes.

Becoming a glamma to Daisy Mae was a great joy for her and for Grandpa Chris.

Melissa was a hard worker and was employed from high school on. At each place she quickly rose to a higher position. She has many work friends from those years. Monical's was her first employer. Melissa knew many people from her time working in the receiving department at Buehler's Buy Low. Melissa was employed there from the time they opened beyond the time they closed. She most recently was Loan Administrative Assistant for First Robinson Savings Bank where she loved her work family and was loved by them as well.

Visitation will be held at Oblong First Christian Church, 206 N. Range St., on Friday, June 24, from 4 - 8 p.m. with services Saturday, June 25, at 10 a.m., at the church. Melissa's long time friend and co-worker, Phil Boyd, will officiate the service for her. Burial will follow in Hardinville Cemetery. In lieu of flowers, the family requests donations to the Melissa Cupp Memorial Scholarship Fund c/o First Robinson Savings Bank to be administered through Oblong High School, with envelopes available at the First Christian Church or may be mailed to Pulliam Funeral Home P.O. Box 121 Oblong, IL 62449.

Pulliam Funeral Homes, Oblong, is in charge of arrangements.
LINKS
Pulliam Funeral Home- Oblong
http://www.pulliamfuneralhomes.com

The Daily News
https://roblawnews.com/robinson/news/category/Obituaries