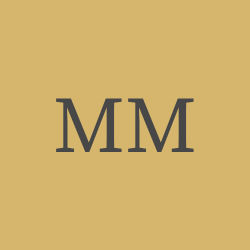 Maxine
Ann
McCormack Byrne
What do you remember about Maxine? Share your stories and photos here, and invite others to come share their memories.
Maxine McCormack Byrne died peacefully in Knoxville, TN on January 21, 2022 surrounded by her three children. Born in Groveton, NH in 1925, she is the daughter of James and Irene McCormack. Maxine is a graduate of Northampton Business College. In her early years she worked as Secretary for the Clark School for the Deaf in Northampton, MA, and for a time had the pleasure of serving as assistance to Mrs. Calvin Coolidge, among other worthy endeavors. While in Northampton, she met and married the love of her life in 1948.

Maxine was married 62 years to John Francis Byrne, long-time professor of psychology at the University of Tennessee and Executive Director of the Oak Ridge Mental Health Center. They lived most of their married life in Oak Ridge, TN, where they were members of St. Mary's Catholic Church. Maxine grew up snow skiing in the mountains of New Hampshire, a life-long passion that lasted well into her 80s, and she was an avid hiker in her beloved Smoky Mountains. To her children and grandchildren, she leaves a high-spirited legacy of a love of cribbage and champagne celebrations.

Maxine was preceded in death by her parents and older brother John McCormack, her husband Jack and her two oldest sons Steven Francis Byrne and Timothy John Byrne.

Mrs. Byrne is survived by her sister, Myrle McCormack O'Steen, of Rockwall TX; three children, Thomas Patrick Byrne (Ann) of Knoxville, TN, Marianne Byrne Russell (Barry) of Mansfield TX and Erin Byrne Rodgers (Bryan) of Nashville TN; as well as seven grandchildren, Kathleen Harris Rodgers, Andrew Hall Russell (Bree), Megan Kemp Harkness (Brandon), Elizabeth Byrne Mugnano (Fortunato), Hannah Mary Margaret Alsobrook (Kelley), Patrick Byrne Russell (Michelle) and James McClure Byrne (Allie); and six great grandchildren, Cooper Jack Russell, Marianne Elizabeth Alsobrook, Isabelle Kathleen Mugnano, Odin Caspian Byrne, Marley Elizabeth Harkness and Thomas Earl-George Harkness.

Services will be held in Northampton MA, with burial in St. Mary's Catholic Church cemetery in Northampton. No local services are planned.

In lieu of flowers, please consider gifts to Covenant Hospice, Attn: Katerpillar Kids Kamp, 3001 Lake Brook Blvd., Knoxville, TN 37909.
LINKS

Knoxville News Memoriams
http://www.knoxnews.com
The Oak Ridger
http://www.oakridger.com