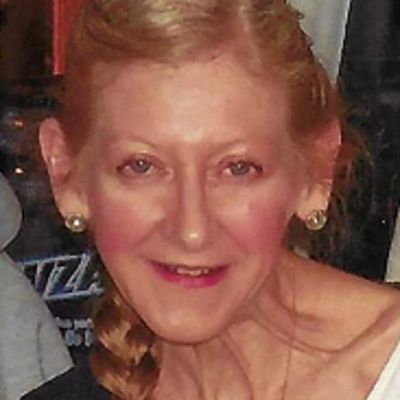 Maureen
Elaine
Kelly-Mumper
Help us celebrate Maureen! Please share your stories and photos, and invite others who remember Maureen.
Maureen (Marnie) Kelly-Mumper went to be with Jesus on August 9, 2020 in the early

morning hours. She was born on July 27,1954 in Lewistown, Pa., the daughter of Wellington

Edmund Kelly and Jayne Cramer Kelly, both of whom preceded her in death. Her husband,

Michael Mumper, of New Germantown, Pa. survives. She is also survived by her sister, Kathleen

(Kee) Daulton with her husband Rory of Lewistown, and her nephew Patrick Daulton with his

wife Rebecca of State College, Pa., as well as niece Kelly Stank with her husband Jon of

Jeannette, Pa., and their children Mallory Jayne and Joseph James. Also surviving are stepchildren Mike Mumper Jr. with his wife Marittza of Enola and Jason Mumper and his wife Jennifer of Carlisle, Pa., and their children Adam and Aaron.

Marnie graduated from Penn Highlands High School in 1972 and Chestnut Hill College

in 1976 with a bachelor's degree in Psychology. She worked for Women's Health Services in

Lewistown for 5 years and was director of The American Cancer Society of Mifflin, Juniata, and

Huntingdon counties for 5 years. She also tended bar at the Milroy Hotel and the Shuffle Inn.

She volunteered at the Youth Forestry Camp in Huntingdon and eventually became a counselor

at YDC (Youth Development Center) in Loysville, Pa.

Marnie's passion was people-she was a great listener and also loved gardening. She

tended her flowers and plants faithfully and taught her sister the knowledge of gardening and

birds. She also loved picking Morel mushrooms each spring with her husband in the woods near

their home. She enjoyed reading and especially spending time with her cats: Zoey (a gift from

her sister Kee upon returning from Africa), Clancy, and Frosty. Zoey and Clancy remained by

her side till she went to heaven.

She was able to journey to Kenya in 1980 with her mother and another friend to see Kee

at a bush mission outpost, and to go on safari to see "The Big Five" as well as take the night train

to Mombasa.

Marnie fought a long and courageous battle with Multiple Sclerosis for twenty-four

years.

Marnie was deeply loved by her family and friends and will be truly missed by them. She

was a Catholic by faith and a believer in Jesus Christ.

There will be no services for her and internment will be at St. Paul's Lutheran cemetery

at a later date.

In lieu of flowers, donations can be made to Heifer, Int., and Homeland Hospice Services

of Harrisburg, Pa.

We are living through a time when the fractured nature of our society, the accusations, the self-serving half-truths, the widespread illness and death prevent our natural respect and love which you tried to give each and every day. Amidst all this busy-ness and controversy, fly away sweetheart and be at peace. Godspeed. Love, Mike!

Arrangements were made by J.L. Davis Funeral Home, Smithsburg, MD, and online condolences may be offered at www.jldavisfh.com.
LINKS
The Lewistown Sentinel
http://www.lewistownsentinel.com