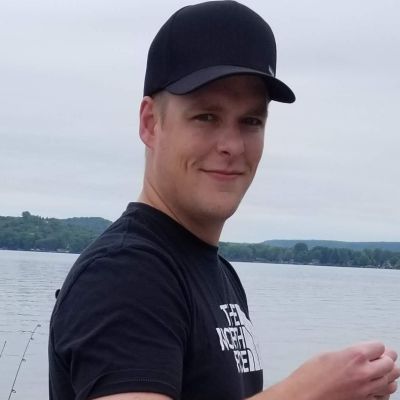 Matthew
Lowell
Disrud
How do you know Matthew? Please share your stories and photos, and help spread the word about this page!
Matthew Lowell Disrud, 34, passed away unexpectedly on Tuesday, May 11, 2021 ultimately ending his long battle with mental health challenges and addiction. He was born on December 28, 1986 and was living in Lodi at the time of death.

Matt graduated from Lodi High School in 2005 alongside many friends, all who saw his compassion and love for others. His loveable personality and that smile of his stole the hearts of anyone who surrounded him, from the moment he was born through his adult years. Matt was known to adore his mom, always showing her how much he loved her by jumping out from around the corner to check her heart strength, to rubbing his hands down her face. His dad was the role model that he strived to be. Strong and dependable, always showing up for those who needed him. Matt often showed all of this love, support, and fun learned from his parents to his sisters, Grace, and all of his family and friends.

His peaceful place was always in nature, be it fishing or hunting, and was perfectly comfortable going with loved ones or by himself. Even with that lifelong love of being outdoors, absolutely nothing compared to Matt's love of being a dad to Preston. After working through the new father fears and insecurities, Matt shined with an indescribable bond with his son. There was no doubt that he loved Preston with his whole heart and everything he did was to be the best dad he could, whether it be playing, consoling, or sharing an inside joke only the two of them shared. Matt's biggest hope was to give Preston the best life possible.

Matt gave his all to everyone he loved and falling short was brutal on him. Suffering a traumatic loss as a young child, and again as a teenager, he struggled hard to be ok with the world. Leave it to him though, who, in the midst of those battles, could crack a smile that made you forget anything bad was in this world. No one tried harder than he did too really be ok. Although every resource available was offered and available to Matt, he continued to struggle with unbearable sadness and shame, and the severe lack of social awareness and adequate mental health resources will forever be a pain we all hold.

Matt is survived by his son, Preston (8); Grace Ryan; parents, Kensel "Kip" and Maria Disrud; grandmothers, Susanne Ahner and Karine Disrud; sisters, Shana Disrud and Ashley Disrud (Derek Forsell); and nieces, nephew, cousins, 2nd cousins, aunts, uncles, and many friends. Matt is preceded in death by his grandfathers, Ronald Ahner and Kensel Disrud.

A visitation will be held in rememberance on Saturday, May 22, 2021 from 1 pm to 4 pm at Gunderson Lodi Funeral and Cremation Care, 157 S Main St, Lodi, WI 53555.

In lieu of flowers, please consider a donation to a mental health organization of your choice. Matt's graduating class (2005) has also asked to collect donations for Preston to help care for him as he grows up. Donations can be sent, named to Preston Ryan-Disrud at Associated Bank, 102 N Main St, Lodi, WI 53555. A Venmo account is also active for him @Preston-Ryan-Disrud

Online condolences may be made at www.gundersonfh.com.

Gunderson Lodi

Funeral & Cremation Care

157 S. Main St.

(608) 592-3201
LINKS
Lodi Enterprise & Poynette Press
http://hngnews.com/lodi_enterprise
Memories
Looks like something went wrong.
Reload the page and try again.