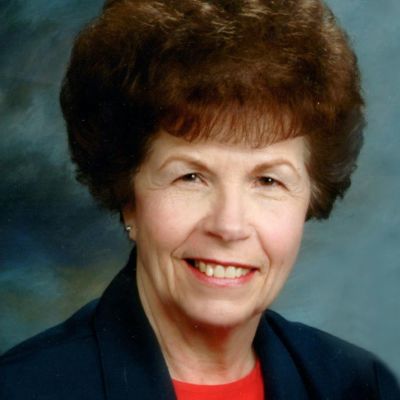 Mary
Shepherd
What do you remember about Mary? Share your stories and photos here, and invite others to come share their memories.
Mary Carla Shepherd, 87, of Idaho Falls, passed away peacefully on March 17, 2023, at the Gables of Ammon. She was under the care of Aspen Home Health and Hospice and her loving family.

Carla was born on January 10, 1936, in Alpine, Utah, to James Henry Beck and Buena Ethel Healey Beck. She grew up and attended schools in Alpine, Utah, and graduated from American Fork High School. She enjoyed her childhood and had many fond memories with dear friends and family. She loved growing up in Alpine and having the beautiful mountains nearby.

On April 11, 1957, she married Richard Wayne Shepherd in the Salt Lake City Temple. Carla and Richard later made their home in Idaho Falls, Idaho, where they raised their family.

She was a member of The Church of Jesus Christ of Latter-day Saints and had many opportunities to give service. She loved serving in the Primary and was also called as a Ward Relief Society President where she enjoyed the association of many wonderful sisters whom she considered to be her dear friends. A highlight in her life was having the opportunity to serve with her husband, Richard, for 18 months in the Illinois, Nauvoo mission where she created many more lasting memories and friendships.

Carla loved her family and had a special love for her grandchildren and great-grandchildren often having homemade cookies for them when they came to visit.

She enjoyed reading a good book, playing card games such as gin rummy and solitaire, doing the daily cross-word with her husband, Richard, and could always be found doing jig-saw puzzles during each Christmas holiday season. She was a big fan of professional tennis and especially enjoyed watching the Grand Slam tournaments each year. Often people would recognize her in public from working for several years at Albertsons where she became friends with many co-workers and customers.

Carla is survived by her loving husband of almost 66 years, Richard, of Ammon, ID; a daughter, Lori (Larry) Friedman of Idaho Falls; son, Mark (Trina) Shepherd of Richland, WA; son, David (Julie) Shepherd of Coeur d' Alene, ID; son, Todd (Janet) Shepherd of Idaho Falls; son, Jeff (Tina) Shepherd of Idaho Falls; sister, Merla Reimschiissel of American Fork, UT; 19 grandchildren and 20 great-grandchildren.

She was preceded in death by her parents, a son, Steven B. Shepherd, and six siblings.

The family would like to give an expression of thanks to Chanse Powell of Senior Solutions in Idaho Falls, and the staff members at EIRMC, the Good Samaritan Society in Idaho Falls, the Gables of Ammon, and Aspen Home Healthcare and Hospice for their tender care of our dear mother in the last few months of her life.

Funeral Services will be held at 11 a.m. on Friday, March 24, 2023, at Wood Funeral Home East Side, 963 S. Ammon Road, with Bishop Bryce Taylor officiating. The family will visit with friends on Thursday from 6:30-8 p.m. and Friday from 10-10:45 a.m. prior to services, both visitations will be held at the funeral home. Burial will be in the Ammon Cemetery.

Condolences may be sent to the family at www.woodfuneral home.com.
LINKS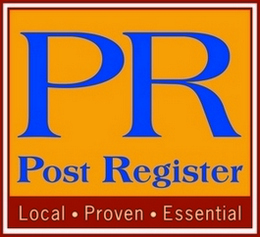 Post Register Memoriams
http://www.postregister.com