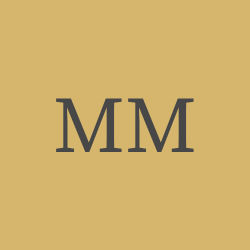 Mary Mason
McCauley
How do you know Mary Mason? Please share your stories and photos, and help spread the word about this page!
Mary Mason McCauley

Birth: 16 Feb 1963 Murfreesboro, Rutherford County, Tennessee, USA

Death: 26 Jan 2014 (aged 50) Atlanta, Fulton County, Georgia, USA

Burial: Head Springs Cemetery, Lewisburg, Marshall County, Tennessee, USA

Memorial #: 124260735

Bio: Mary (Mason) McCauley was born on February 16, 1963 in Murfreesboro, Tennessee, the daughter of Curtis Mason and Peggy ( -- ) Mason.She attended Middle Tennessee State University Campus School, Central Middle School and Oakland High School, where she was named a Merit Scholar. She received a Presidential Scholarship to MTSU where she enjoyed having her father as one of her professors. Following in her father's footsteps, she received a scholarship to Miami University of Ohio and graduated with a Masters of Scientific Communication, and later she did graduate work at Rensselaer Polytechnic Institute in Troy, New York.She worked as a Science Editor/Writer at Oak Ridge Associated Universities in Oak Ridge, Tennessee. There she met her husband, William "Bill" McCauley, and for a while they worked together, he making training films and she writing the scripts. After they moved to Atlanta, she worked as a Health Scientist and Science Editor for the CDC. She and her husband loved to travel and because of her job, she was able to do just that. A highlight of her life was working parts of two summers in Namibia, Africa.She was a member of the Church of Christ and considered Kingwood Church of Christ in Murfreesboro her home.Mary's favorite charities were Habitat for Humanity and area food banks.A resident of Atlanta, Georgia, she passed away at her home on January 26, 2014.She is survived by her husband; parents; brother; and a niece and two nephews.Burial was in Head Springs Cemetery in Belfast, Tennessee. Original obituary in The Tennessean January 28, 2014

Created by: Syd Gardner (47902230)

Added: 28 Jan 2014

URL: https://www.findagrave.com/memorial/124260735

Citation: Find A Grave, database and images (https://www.findagrave.com : accessed 18 May 2018), memorial page for Mary Mason McCauley (16 Feb 1963–26 Jan 2014), Find A Grave Memorial no. 124260735, citing Head Springs Cemetery, Lewisburg, Marshall County, Tennessee, USA ; Maintained by Syd Gardner (contributor 47902230) .