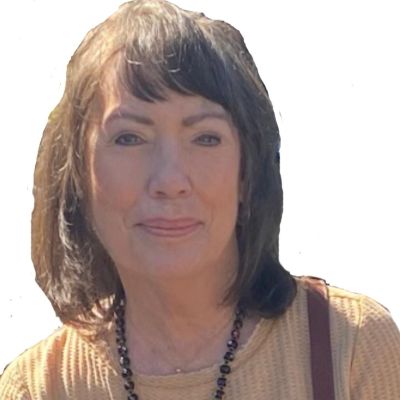 Mary
Lay
Marks
Join us in celebrating Mary—please share your stories and photos, and help spread the word about this page!
Mary Lay Marks, 73, died peacefully on Nov. 30, 2021 in her home in Murrayville, GA after undergoing four major operations and battling colon cancer the last four years. Mary was born April 11, 1948 in Blue Ridge, GA to KD and Jaynalee Lay, who owned and operated Lay's Five & Dime stores in North Georgia and Tennessee.

Mary was the youngest of three daughters. She was a member of the Daughters of the American Revolution (DAR), following a long line of ancestors, who immigrated to America in the 1700s. Mary grew up in Blue Ridge, GA then attended Truett-McConnell College in Cleveland, GA where she studied business and marketing. She worked for 14 years in Property Management in Atlanta and rose to Regional Manager over eight large properties and a team of 45 people.

In 1986, Mary married her then fianc?, Alfred Di Marco Marks, left the corporate world and moved to Murrayville on Lake Lanier where she pursued her favorite hobby - fine art painting. In addition to painting, she loved interior design, cooking, gardening and traveling.

Mary is survived by her husband Al D. Marks of the home, three daughters and sons-in-law, Mariaelena "Mimi" and Jim Staub of Dahlonega, GA, Jeannine and Lee Moore of Cumming, GA and Connelly and Stephen Tomasovich of Clarkesville, GA; grandchildren, Chase M. Staub, Dustin J. Staub, Allie N. Staub and Stephen Michael III, two sisters, Janice Coone of East Ridge, TN and Dorothy "Dottie" Clarkesville, GA, niece, Cathryn Coone-McCrary and husband, Joe of Acworth, GA; nephew, Jeff Harris of Mountain City, GA; and a host of other relatives and friends.

She was her husband's best friend and loving wife of 42 years, a sister, and a friend to many. She was a "big sister" to his 3 daughters, a grandmother, and an aunt. And she was a strong woman of faith who always had a smile, a kind word, and a positive outlook even when she was suffering from her terrible disease.

A celebration of life ceremony will be held Thursday, December 9, 2021 from 1:00 p.m until 4:00 p.m. at the Yahoola Garden Terrace at 1800 South Chestatee St. (US 19) Dahlonega, GA. In lieu of flowers, the family would welcome contributions to www.salvationarmyusa.org/usn/ways-to-give/ www.salvationarmyusa.org/usn/ways-to-give/ in her memory. Condolences may be sent to the family online at www.akinsfuneralhome.com. Akins Funeral Home of Blue Ridge, GA is in charge of arrangements.
LINKS
Akins Funeral Home
http://www.akinsfuneralhome.com
The Times (Gainesville)
http://www.gainesvilletimes.com