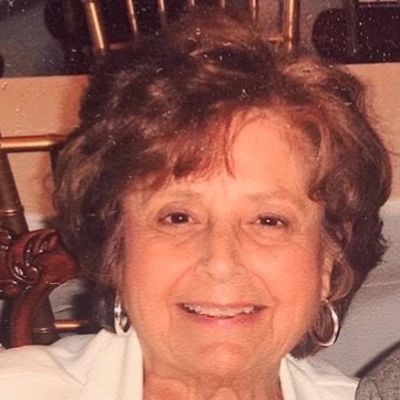 Mary Margaret
(Corea)
Blevins
Did you know Mary Margaret? Please share your stories and photos, and help spread the word about this page!
Mary Margaret (Corea) Blevins, 84 of Lexington, KY, formally of Williamson, WV and Huntington WV, passed away on November 24, 2021. She was born in Williamson, WV in 1937 to Frank and Maggie Corea. Mary Margaret attended Main Building Grade School and graduated from Williamson High School in 1955. There she was a member of the thespian club. She was a very active member of Sacred Heart Catholic Church and actively supported Sacred Heart Catholic School. In 1959 she married the love of her life Jack Blevins and they shared 62 loving years together. After marrying, they lived in Huntington, WV until Jack graduated from Marshall University. In Huntington she worked as a telephone operator for ten years, until they moved back to Williamson where she owned and operated a family business the "Cold Spot's". Mary Margaret was a member of the Williamson Bridge Club, Tug Valley Country Club and was a loving mother to her 4 children. She was very active volunteering as a member of the Williamson High School Boosters Club throughout her children's time at Williamson High. After living in Williamson for many years, they returned to Huntington where they resided until moving to Lexington KY in 2004. She became a member of The Cathedral of Christ the King Catholic church. She is predeceased in death by her sister, Annie Corea and brother-in-law, Tom Oakley. Mary Margaret is survived by her husband Jack T. Blevins Sr., four children, Tomi Anne (Royce) Pulliam, Teri (Mario) Moceri, Jack (Veronica) Blevins, Tina (Jim) Pellechia, her brother, Frank (Linda) Corea II, her grandchildren Mia Pulliam, Maggie Pulliam, Christian Blevins and Brice (Cate) Kreiger and her nephew Frank (Bethany) Corea III and her nieces Monica (Tim) Holt and Annamaria Corea and her great nephews Alex (Morgan) Holt and Nate Holt, and her great grandchildren, Beckett and Lilly Gray. Mary Margaret will be missed dearly by her family and all who knew her. Services will take place in the Spring 2022 through Milward Funeral Home in Lexington, KY at which time further arrangements will be announced. In the interim, you may send well wishes to the family on the Milward Funeral Home website at www.milwardfuneral.com.

Memorial contributions may be made to Sacred Heart Catholic Church, 160 West Fourth Avenue, Williamson, WV 25661 or the Central Kentucky American Heart Association, 354 Waller Ave., Lexington, KY 40504.
LINKS
Milward Funeral Directors
http://www.milwardfuneral.com
Williamson News
http://williamsondailynews.com