Mary Louise Saunders Journigan
Atkins
Join us in celebrating Mary Louise Saunders Journigan—please share your stories and photos, and help spread the word about this page!
AVENTON - Mary Louise Saunders Journigan Atkins, age 103, passed away Tuesday, June 16, 2020 at home in Aventon. Born in Nash County, NC, Community of Aventon, on May 31, 1917, she was the daughter of the late John Andrew Saunders and Mary Louise Mohorn Saunders. She was also preceded in death by her first husband of 39 years, Richard Sterling Journigan, and her second husband of 16 years, Curtis Eugene Atkins; son, Jimmy Ransom Journigan; daughter, Linda Louise Journigan Faulkner; sisters, Jacquelyn "Jackie" Saunders Griffin, Peggy Saunders Harris, Edna Mae Saunders Powell Albinson, and infant Hattie Bernice Saunders; brothers, William Gray Saunders, John Miller Saunders, Jim Redden Saunders, and infant Cecil Boyd Saunders; daughter-in-law, Linda Crickmore Journigan; and son-in-law, Walter Hoke Faulkner.

Mary Louise was the oldest sibling out of eight. She grew up on a family farm and graduated from Red Oak High School in 1935. In 1940, she graduated from East Carolina Teacher's College with a degree in Home Economics and taught Home Economics at Edward Best High School in Louisburg. In 1941, in Emporia, VA, Mary Louise married the love of her life, "Sterling" Journigan - a farmer and store owner in Aventon. Together she and Sterling had four children. She was a dedicated farmer's wife, efficient homemaker, avid seamstress, loving mother and grandmother, loyal and caring sister, gracious and proper hostess on any occasion, gentle and easy friend, and a generous neighbor to all. Mary Louise was a faithful lifelong member of Fishing Creek Baptist Church where she served as a pianist and member of the Woman's Missionary Union. She was also a member of the Home Demonstration Club in Aventon.

Mary Louise leaves behind to cherish her memory, sons, Richard Sterling Journigan, William Neil Journigan and wife Kim of Aventon; grandchildren, Gretchen Blair Journigan Boseman and husband Wayne of Aventon, John Michael Faulkner and wife Jennifer of Red Oak, Jennifer Lou Journigan Turner of Aventon, Allison Hayes Journigan Jenkins and husband John of Rocky Mount, Jimmy Sterling Journigan and wife Rebecca of Raleigh, Anne Sterling Journigan Godwin and husband Bobby of Aventon, Dr. Velvet Blair Journigan Avery and husband Alex of Charleston, WV, and Sterling Neil Journigan and wife Giselle of Wilmington; great-grandchildren, Richard Carlton Turner, Nancy Katherine Turner, Emily Dean Godwin, Anna Louise Turner, Robert Alden Turner, Reagan Hayes Faulkner, Madelyn Hayes Jenkins, Rachael Anne Godwin, Ennis Hoke Faulkner, William Fisher Journigan, Micah Richard-Bruce Boseman, John Bennett Godwin, and Sally Barwick Journigan; brother, Bennie Mason Saunders of Burlington; daughter-in-law, Dolores Fisher Journigan of Aventon; sister-in-law, Lucy McIntyre Saunders of Charlotte; and many loving nieces and nephews.

A Celebration of Mary Louise's Life will be held on Sunday, June 21, 2020 at 3:00 PM at Fishing Creek Baptist Church Cemetery. Visitation with the family will be from 2:00 PM to 2:45 PM prior to the service at the cemetery.

A special thank you to our Aventon neighbors Emma Lynch, Martina Reid; and family members for their dedicated and loving care for Mary Louise for over six years. And most recently, we would like to thank Nash Hospice and Palliative Care for their at-home comfort care.

Flowers are welcome or memorials may be made to Fishing Creek Baptist Church, 15204 Avent Road, Whitakers, NC, 27891 or to Nash Hospice and Palliative Care of Nash General, 2460 Curtis Ellis Drive, Rocky Mount, NC 27803-2237.

Arrangements entrusted to Wheeler & Woodlief Funeral Home & Cremation Services, 1130 N. Winstead Avenue, Rocky Mount, NC 27804. You may share memories and condolences with the family by visiting www.wheelerwoodlief.com.
LINKS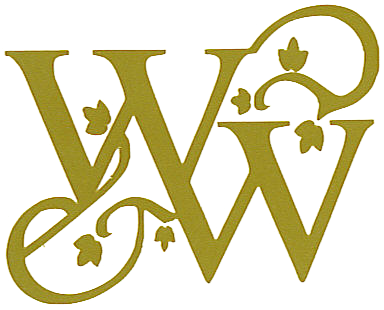 Wheeler and Woodlief Funeral Home and Cremation Services LLC
The Nashville Graphic
http://www.nashvillegraphic.com

Rocky Mount Telegram
http://www.rockymounttelegram.com