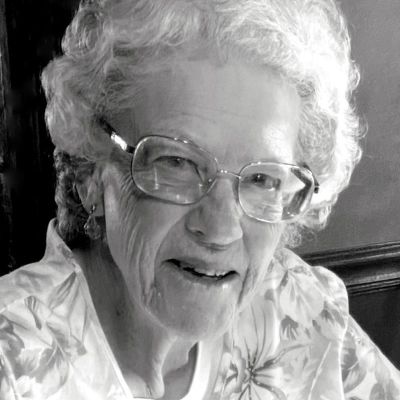 Mary
Anne
Kruckenberg
What do you remember about Mary? Share your stories and photos here, and invite others to come share their memories.
Mary Anne Kruckenberg, 91, passed away peacefully at home in Kent, Ohio on June 28th with family members at her side. Born 1930 to Dorothy and Chester Butler in Brooten, Minnesota, a small prairie town, Mary turned humble beginnings into an adventurous life. The family moved to Hartley, Iowa where her father bought and ran a Gambles hardware store. Mary was a regular at the store counting out nails for customers.

In 1949 she married Cory Kruckenberg, a local farm boy. Their life in rural Iowa was disrupted by the Korean War. When Cory returned from the war in 1952 the couple left Iowa for Cory to attend college and eventually University of Minnesota dental school.

After dental school, the couple settled in Excelsior, Minnesota to start a dental practice and raise a family. But call to service overtook them. For three decades the couple traversed the Caribbean as Cory was committed to addressing dental care needs of disadvantaged islanders.

An avid golfer for much of her life, Mary recorded five holes-in-one. She brought that same energy to many interests including achieving Contract Bridge Life Master.

Mary and Cory eventually retreated to Phoenix and after Cory's death she moved to the Kent home of daughter Christy and son-in-law Don. Once in Kent she enriched the lives of Christy's extended family while knitting blankets and sweaters for great grandchildren - those here and those yet to be.

Mary is preceded in death by her parents, husband Cory, brother Eugene, sister Joyce, and son Gene. She is survived by daughter Christy (Don) Schjeldahl, Leslie (Philip) Jensen, daughter-in-law Jennifer Kruckenberg, seven grandchildren, and 11 great grandchildren.

Mary requested cremation and no formal service. Remains will be interred alongside Cory in the National Memorial Cemetery of Arizona. Memorials to Alzheimer's Association (www.alz.org) and the Portage County Ohio Animal Protective League (PAPL, 8122 Infirmary Road, Ravenna, OH 44266) are suggested.

To share a Memory, Send a Condolence, Light a Candle or Send Flowers, visit the Tribute Wall at www.bisslerandsons.com.
LINKS
S.C. BISSLER & SONS FNRL HOME
Star Tribune
http://www.startribune.com