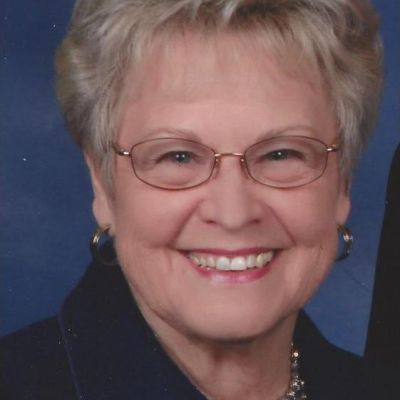 Mary
Elizabeth
Gagle
Help us celebrate Mary! Please share your stories and photos, and invite others who remember Mary.
Mary Elizabeth Gagle, 86, of Knoxville, Tennessee, died at 12:55 pm Wednesday, June 10, 2020, at home with loved ones by her side.

Born in Salamonia, Indiana on June 26, 1933, to the late William F. And Esther L. (Reichard) Klingel, she graduated from Madison Township High School In 1951. Baptized at Saint James Lutheran Church in Salamonia, Mary Elizabeth married Lee M. Gagle, October 6, 1951 at Saint James. She was a former member of Saint James Lutheran Church, Lafayette, In, and most recently, she had been a member of St. John's Lutheran Church, Knoxville.

In 1964, Mary graduated from The Approved University of Beauty Culture, Indianapolis, In. She also obtained her Indiana Real Estate License In 1997.

Mary had previously worked at GTE, as a switchboard operator, Lafayette, IN, and later at the downtown Lafayette J. C. Penney Custom Drapery Design Center. Prior to retiring to Knoxville in 2006, she had worked as a designer at Kittle's Home Furnishing's Center, Lafayette.

Mary Elizabeth was a woman of many talents, never fearing to try something new, always striving to achieve her best. Her bucket list was complete. She saw her great- grandchildren one more time, and spent some quality time with her youngest daughter. After cleaning out a closet, she ensured her freezer was filled with plenty of homemade strawberry jam. And to the end, her tasks were always completed because she had others in mind.

Surviving with her husband are three daughters, Deborah A. Koning (Ned), New Tazewell, TN, Pamela G. Wilson (Richard W.), Sharps Chapel, TN and Michelle Mazen (companion Steve Atkinson), Cheraw, SC. Also surviving are grandchildren A. Cole Koning (Dana), Christopher Wilson, Miles P. Wilson (Meredith), Nadeem and Yasmeen Mazen and Great- grandchildren Charlotte, Ella, and Emilia Koning, Eliza and Abel Wilson. She was preceded in death by her brother Paul F. Klingel, and her sister Ruth Ann Klingel.

Memorial service and interment to be held July 18th, 2020, 11:00 am, at St. James Lutheran Church, 4209 S 600 E., Portland, In 47371.

In lieu of flowers, memorial contributions may be made to: Tunnel2towers.org, or samaritanspurse.org. Gentry Griffey Funeral Chapel is honored to serve the Gagle family and invites you to sign the registry at www.gentrygriffey.com.
LINKS

Gentry Griffey Funeral Chapel & Crematory
http://www.gentrygriffey.com
The Commercial Review
http://thecr.com/index.asp