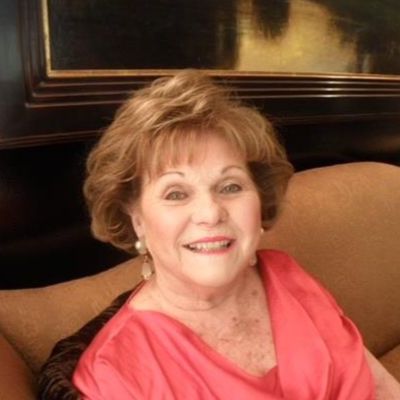 Mary Ann
Belin
Join us in celebrating Mary Ann—please share your stories and photos, and help spread the word about this page!
Mary Ann Belin, of Houston, went to be with her Lord and Savior Jesus Christ on Wednesday, the 1st of June 2022, at the age of 92.

She was a loving wife, mother, grandmother, great-grandmother and friend. Mary Ann was born on the 10th of April 1930, in Houston, Texas to Douglas Williams and Anna Mae Williams. She grew up in West University and graduated from Lamar High School. On the 25th of June 1948, she married her beloved husband, James Bruce Belin, Jr. and they were married for 63 years.

She inspired others with her strong faith, love of her family and friends, and her commitment to numerous organizations such as Second Baptist Church, Houston Baptist University, and the Star of Hope. Mary Ann had a heart of service. She truly enjoyed her years of teaching Sunday school, establishing the Network Ministry at Second Baptist and beginning the Women's Ministry at Second Baptist.

Her boundless energy and devotion lead to a life full of love, hard work and service. For over forty years, Mary Ann worked as a talented, self-taught Interior Designer. She worked alongside her husband in designing the master planned communities he built. Together, they were committed to not only the development of those communities, but also the ministry within them. They formed the Belin Foundation so a church could be established within each community.

She had a love of history; Christian based education of youth and her local community. Over the years, Mary Ann and Bruce were instrumental in the growth and vision of Houston Baptist University. Through their service and dedication, the Belin Chapel and Recital Hall and the Mary Ann Belin School of Nursing and Allied Health Simulation Lab were named in their honor.

Mary Ann was preceded in death by her parents, Douglas Williams and Anna Mae Williams; her husband, James Bruce Belin, Jr.; her son, James William Belin; her brother, Terry Williams; and her daughter-in-law, Blair Belin. She is survived by her son, Greg Belin; her daughter, Laurie Belin Mahlmann and her husband Dr. Lee Mahlmann; her grandchildren, Alison Belin Seay and her husband Steve, Katie Belin Lumbley and her husband Dr. Josh Lumbley, Melissa Belin Zabransky, Chad Mahlmann and his wife Jodi, Colleen Mahlmann Durkin and her husband Brad, Courtney Mahlmann Minzenmeyer and her husband Bryan; her great-grandchildren, Ben Seay, Noah Seay, Mia Seay, Emma Jane Lumbley, Arden Lumbley, Savannah Zabransky, Rowan Zabransky, Mark Mahlmann, Jake Mahlmann, Annie Mahlmann, Jackson Durkin, Grayson Minzenmeyer and Charlotte Minzenmeyer; brother Doug Williams, sister-in-law Kathy Williams and sister Cheryl Garner.

A memorial service is to be conducted at eleven o'clock in the morning on Wednesday, the 8th of June, in the Sanctuary of Second Baptist Church, 6400 Woodway Drive in Houston, where Dr. H. Edwin Young, Senior Pastor is to officiate.

Immediately following, all are invited to greet the family during a reception to be held in the nearby Deacons Parlor.

At a later date the family will gather for a private interment on her ranch in the hill country, where Mary Ann will be laid to rest beside her beloved husband Bruce.

In lieu of customary remembrances, the family requests with gratitude that memorial contributions in Mary Ann's name be directed to Second Baptist Church, 6400 Woodway Drive, Houston, Texas, 77057; Houston Baptist University, 7502 Fondren Road, Houston, Texas, 77074; or to the Star of Hope Mission, 4848 Loop Central Drive, Suite 500, Houston, Texas 77081-2211.

Please visit Mary Ann's online memorial tribute at geohlewis.com where fond memories and words of comfort and condolence may be shared electronically with her family.
LINKS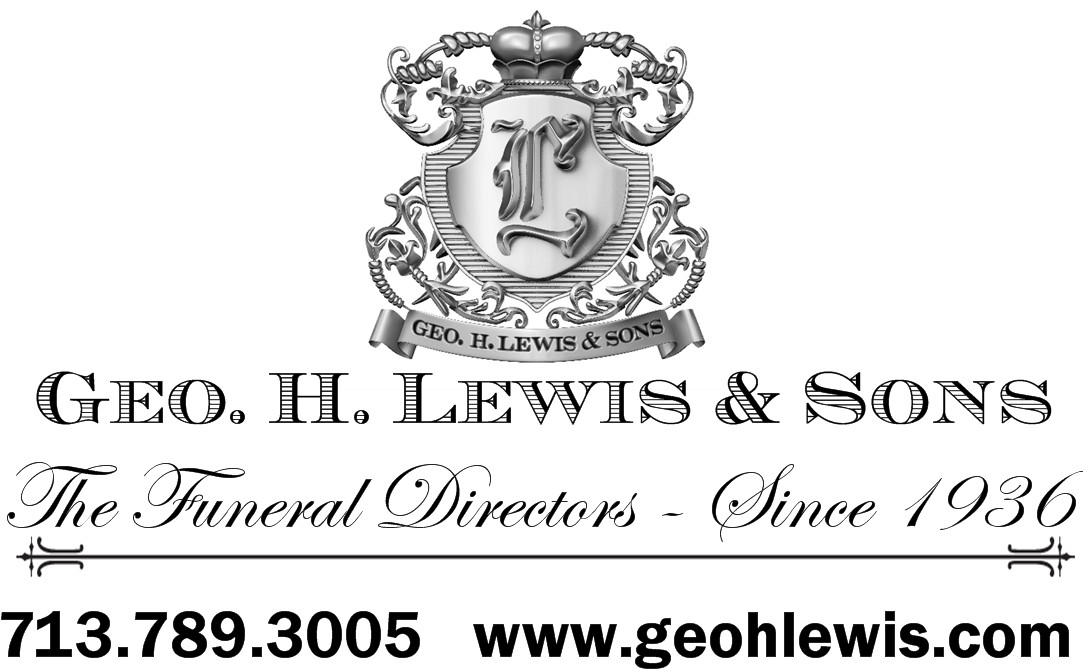 Geo H Lewis and Sons Funeral Home
Fort Bend Star
http://www.fortbendstar.com