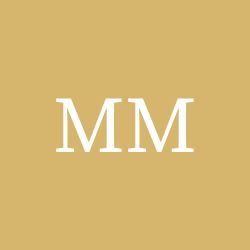 Marty
McKinnon
Help us celebrate Marty! Please share your stories and photos, and invite others who remember Marty.
Martha Jean ("Marty") McKinnon, 71, of Calhoun, Georgia, passed away on October 19, 2020.Martha was born in Douglas, Ga on April 23, 1949 to the late George and Rebecca Paulk.

Martha Jean ("Marty") Paulk McKinnon grew up in Irwin County, GA but later made Calhoun home. She loved to cook, read, and sew. In the past couple of years, she bought a sewing machine and quilted a unique quilt for each of her daughters and grandchildren. She enjoyed teaching Sunday School at Calhoun Community Church and was known for her banana cake with seven-minute frosting. She loved planning vacations for her family and making the holidays special for her grandchildren. She was a fervent prayer warrior who also loved genealogical study and left a wealth of family tree research for her posterity to read about for years to come.

Martha is survived by her loving husband of 52 years, Roger Loel McKinnon; daughters, Carol (Jerry) Pruett and Raye (Shawn) Fowler; her brother, Bill (Melvin) Paulk; grandchildren, Dean Evans, Drew Rowell, Emma Evans, Will Rowell, and Nate Fowler.

The family will receive friends on Thursday, October 22, 2020 from 12:00 PM until the Service Hour of 3:00 PM at Calhoun Community Church with Bro. Jerry Rice and Rev. Fred McCoy officiating.Pallbearers include Matt McKinnon, Myron Paulk, Merlin Paulk, Barry Hall, and Tyron Evans. Honorary Pallbearers include Jeffery Long, Kenny Herron, Jimmy King, Norm McCarron, and Tommy Rowell.

.To leave condolences and sign the online guest book please go to, www.maxbrannonandsons.com

The Brannon family and staff are honored to serve the family of Martha Jean ("Marty") McKinnon.
LINKS

Max Brannon and Sons Funeral Home
http://www.maxbrannonandsons.com

The Calhoun Times
http://www.calhountimes.com