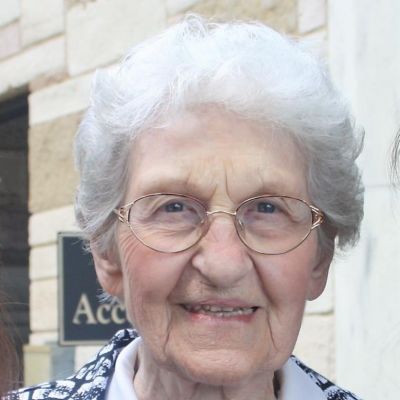 Martha
F.
Van Horn
Help us celebrate Martha! Please share your stories and photos, and invite others who remember Martha.
Martha Marty Fetter Van Horn, 98, of Plano, TX joined her heavenly father on January 6, 2022. Born on Oct. 15, 1923, in Chelsea, IA to Lewis & Agnes Fetter, Sr., Martha's early years were spent on the family farm with her nine siblings during the Great Depression. Here, she developed a work ethic that would guide her life.

After high school, Martha studied at Mercy School of Nursing in Iowa. Having earned a nursing scholarship, she moved to Washington, D.C. where she graduated from Georgetown University with a BS degree in Nursing in 1954. She joined the USAR Nurse Corps and rose to the rank of Captain. She met and married the love of her life, Frank C. Van Horn in 1959 in Washington, D.C. Martha began her family with the birth of her son, Allan in Washington D.C.; Mark in Jacksonville, FL; and daughter, Monice in Baltimore, MD. The family settled in New Orleans, LA for 9 years before moving to Plano, TX in 1977 where she lived the remaining years of her life.

Martha was a devoted and decorated nurse. She made her career in the emergency room. Martha worked the ER at nights to better support her family, a great sacrifice for her and Frank and an example of Martha's devotion to the success of her children. When she retired, she joined physicians, nurses and lay persons who volunteered to run the Collin County Adult Clinic for those less fortunate.

The essence of Martha was her strong Catholic belief. She was an active member of St. Mark the Evangelist Catholic Church. Attending mass daily, the Church and the Parish of St. Mark were central to Martha's life. Her volunteer work was legendary. In 2013, Martha received the Catholic Diocese of Dallas Bishop's Award for Outstanding Volunteer Service to St. Mark.

Martha was an avid sports fan and kept up with the Cowboys, Rangers, Mavericks, Stars and her dear Georgetown Hoya basketball team. She watched games in her lounge chair late at night and consumed the sports section the next morning. Martha was a lifelong Scrabble player; she played until the last six months of her life.

The core of Martha and Frank's life was their children and grandchildren. Both parents made countless sacrifices for their children's well-being and happiness. After the untimely death of Frank, her husband of 40 years, Martha continued to place her children and grandchildren as a loving focus of her life. The greatest joy for Martha was any gathering of her children and their families.

Martha is predeceased by her parents as well as her husband, Frank. Martha is survived by her siblings John Fetter, Ackley, IA and Georgia Duffy, Humboldt, IA. She is also survived by her children and their spouses: Allan & Brenda Van Horn; Mark & Palmyra Van Horn and Monice & Paul Fullerton. Her grandchildren include: Rachel Solis Van Horn, Rebecca Joy Van Horn, Emmanuel Retta Van Horn; James Thomas Latimer of Tuscaloosa, AL, Nicholas Leigh Fullerton of Dallas, James Thomas Fullerton and Patrick Matthew Fullerton both of London, England.

Rosary and Visitation was Sunday, Jan. 23rd at 7 p.m. Funeral Service was Monday, Jan. 24th at 10:00 a.m. Both took place at St. Mark the Evangelist Catholic Church, 1201 Alma Dr., Plano, TX 75075. Burial was at Restland after the service. See AFFOPlano.com for more details and Livestream link. In lieu of flowers, consider a donation to the Lymphoma/Leukemia Society (972-996-5900) or the St. Vincent de Paul Society (svdpdallas.org). We, the Martha Van Horn Family, thank her many devoted friends who added significantly to her long rich life. We are forever indebted.
LINKS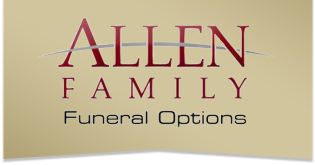 Allen Family Funeral Options
http://www.affoplano.com
The Tama News-Herald
http://www.tamatoledonews.com