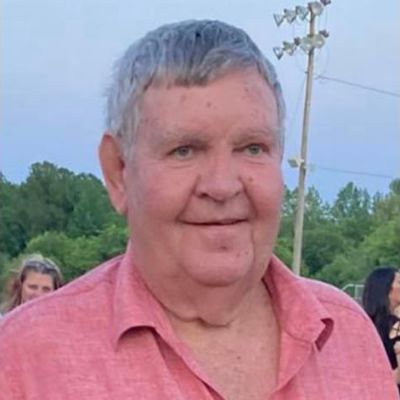 Marshal Paden
Glissen
Join us in celebrating Marshal Paden—please share your stories and photos, and help spread the word about this page!
A Great Ol' Soul, Marshal Paden Glissen, 74, resident of Falkner, passed away at his residence Thursday, March 16, 2023 following an extended illness.

Funeral Services honoring the life of Mr. Glissen were held 12 Noon, Saturday, March 18, 2023 in the Heritage chapel of the Ripley Funeral Home with Bro. Doc Shelton and Bro. Jeremy Hughey officiating. Burial followed in Pleasant Hill Cemetery.

Born April 17, 1948, Mr. Glissen was the son of the late Sydney and Claudia Etta Glissen. He was a 1966 graduate of Falkner High School and was married to his beloved wife of 47 years, Ruth Glissen, who survives. A "Jack of all Trades", Mr. Glissen was blessed with talented hands and was a self employed carpenter for thirty years.

Mr. Glissen was an incredible gardener who could grow most anything. His tomatoes were best to none and he always loved sharing them with his community. A wise man who knew all the tricks and trades of life,Mr. Glissen would help anyone he could. He was a people person and was continuously sharing stories with new and old friends. His outspoken and humble personality created him a happy life and he enjoyed nothing more than being surrounded by his large and loving family. Mr. Glissen fought the good fight and his family finds comfort knowing he is finally experiencing the goodness of Gods Glory.

In addition to his wife, those left to share memories include four daughters, Connie Anderson of Baldwyn, Tina Ballard of Southhaven, Amy Thompson(John) of Tuscaloosa, AL, and Marcia Nance of Falkner, one son, Donnie Glissen(Amy) of Walnut, one sister, Margaret Hodum of Walnut, thirteen grandchildren, and nine great grandchildren.

He is also preceded in death by four brother, Thomas, Walter, Pap, and Vibrant Glissen, and three sisters, Jean Hamlin, Leigh Brandon, and Mozelle Bahm.
LINKS

Daily Journal
http://www.djournal.com