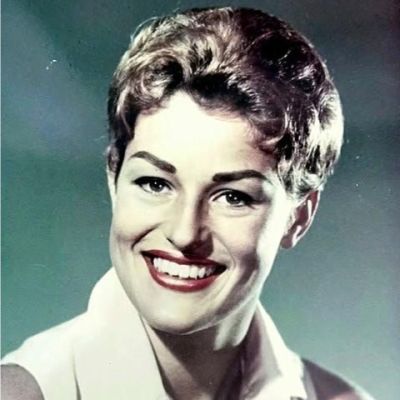 Marsha
Ogden
Saylors
Did you know Marsha? Please share your stories and photos, and help spread the word about this page!
Marsha Ogden Saylors 79, unexpectedly passed away on August 12, 2021 in Camarillo, California. Marsha was born on July 26, 1942 to Walter Ross and Mary Lott Ogden. She grew up in Burbank, California. Marsha was the oldest of five children, Walter Ogden (Tina), Sally Ogden Edmunds (Michael), Sue Ogden Simms, and Kathy Ogden Pollard (Tom). Growing up, she was a talented swimmer and diver. She was featured in movie clips and won the show of the year for the "You Ask for it Show". She even was on a set with Elvis Presley.

Marsha graduated from North Hollywood High School in 1960, and later attended Brigham Young University. After college, she returned to California where she married her high school sweetheart, William Paul Saylors "Bill" in the Los Angeles Temple. Together, they had six children, Paul (Catherine), Holly, Billy (Malena), Shawn (Johany), Sunny (BJ) and Summer (Drew).

Bill and Marsha built a legacy through their family business, The Tire Man. Their generosity spread throughout the community and their church, The Church of Jesus Christ of Latter Day Saints. Marsha taught early morning seminary for 9 years, a scripture study class for the youth of her church. She was a masterful student and teacher of the scriptures. This was her greatest passion and gift, and she loved the scriptures with all her heart. Marsha has held many callings and served diligently in her church all of her life. In 2006, she received Mother of the Year for the state of California.

Marsha was incredibly artistic and loved bright and beautiful things. Her sense of style and vibrant personality always made a statement. You could always find her wearing her famous black round glasses. She was talented in working with beads and making beautiful necklaces that she shared with so many of her family and friends. She will be deeply missed by her 16 grandchildren, Savanah (Dakota), Ty, Thalia, Cate, Saylor, Mason, Lilly, Jane, Nadia, Ruby, Niya, Milo, Tabitha, Natalia, Simon, Holly Sophia, and one great grandchild, Skylee.

For the past 40 years, Marsha loved spending time at her beach house in Ventura with her family. She also spent many years riding on the back of her husband's Harley Davidson around the country and to amazing international places like the Amazon. In the last ten years, she has given her love and service to her husband Bill who suffers from Alzheimer's disease.

Marsha loved traditions like beach camping in San Felipe, Mexico, $100 golden eggs at Easter, matching pajamas and unique ornaments on Christmas Eve, and annual girls' trips to Vegas with all her sisters and nieces. Most of all she loved her family and was most happy spending as much time as possible all together. The last sentence in her journal written last week was "I know the Lord is mindful of me and is sending many tender mercies." - Marsha Saylors

Funeral services will be held Thursday, August 19, 2021 at the Church of Jesus Christ of Latter Day Saints located at 1600 Erbes Road Thousand Oaks, CA 91362. A viewing will held at 10am and the service at 11am.
LINKS


Ventura County Star Memoriams
http://www.vcstar.com