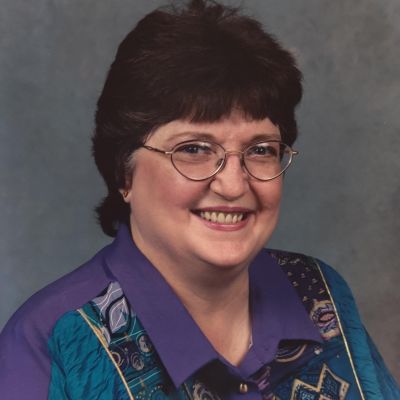 Marjorie
Ranee
Williams
Help us celebrate Marjorie! Please share your stories and photos, and invite others who remember Marjorie.
Marjorie Ranee Williams, age 78, passed from this life on Wednesday, December 22, 2021. She was born on the Smith family farm in Alamogordo, NM, but was raised in El Paso, Texas.

Ranee married her high school sweetheart, Glen Williams, on July 21, 1961. They made their home in Alamogordo where she happily settled in as wife and homemaker and they soon started a family. Their first two children were born there. In 1968, Sweeny, Texas became home and the place where their last two children were born. In 1976, they moved back to Alamogordo, then in 1981 to Lovington. In 1986, after almost 25 years of marriage, tragedy struck. Glen was killed in a motorcycle accident. Ranee, a life-long Christian, relied heavily on the Lord to see her through. She went on to open a Christian book store, The Carpenters Shop. Over the years, she worked various jobs (her longest being at Alco as office clerk for about 15 years). After retirement in 2012, she moved to Odessa, Texas to be with family. Ranee can be remembered as very loving and giving to her family as well as friends and even strangers. She was a good wife and mother, who taught her children good values and the love of God and family. She was an example to her family by enduring hardships with dignity and grace. Our celebration is that she has received the greatest promotion, to be with the Lord and family that's gone on before her.

Ranee is survived by her daughter: Annette Coburn & husband Newman; sons: Glen Richard Williams Jr. and Virgil Dean Williams; six grandchildren: Dean Coburn (Brittany), Daniel Coburn, Glynn and Zach Williams, Laurieann Starr (Michael) and Jennifer Arp (Bret); twelve great-grandchildren: Aiden, Cypress and Sawyer Coburn, twins Reece and Bryce Starr and Vitus Starr, Descious and Konen Dagley, Emma, Paisley, Arthur and Oliver Arp; and sister Julia Ann Duplichan (Robert).

She was preceded in death by her Baby sister: Laurie Lee Dean; her parents: Virgil Dean and Elizabeth Sanders; beloved husband: Glen Richard Williams Sr.; daughter: Karan Williams Barr; and daughter-in-law: Lea Williams.

Graveside services will be held at Mayhill Cemetery in Mayhill, NM on Friday, January 7, 2021 at 12 noon, MST.

Arrangements are entrusted to Acres West Funeral Chapel. Condolences to the family may be made online at acreswestfuneral.com.
LINKS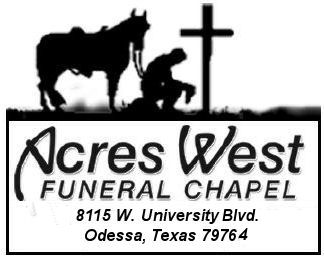 Acres West Funeral Chapel
https://www.acreswestfuneral.com