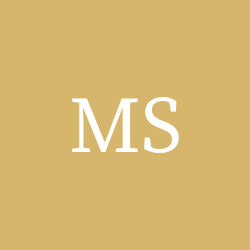 Marjorie
L.
Schrader
What do you remember about Marjorie? Share your stories and photos here, and invite others to come share their memories.
Marjorie Lou Schrader joined our heavenly father and her beloved husband Thomas Eugene on January 10th just days after celebrating her 88th birthday on January 1st. In 1933, the Ft. Wayne Newspaper photographed her father holding the 1st Baby Girl of the New Year.

Thomas Eugene Schrader was the love of her life ever since they met on the beach at Pokagon State Park. Marjorie always recalled asking her friends, "who is that good looking guy"? Tom and Marjorie celebrated their 65th Wedding Anniversary this past summer on the patio at Orchard Point, while family gathered outside to watch them celebrate their love for each other.

Marjorie enjoyed family, friends, and social activities. She enjoyed the cards received from her sorority sisters from Sigma Alpha Sigma, the great times with the Central High School "Lunch Bunch" group, and memories of being "Queen Bee" in her Red Hat Society.

Marjorie`s favorite prayer was the Serenity Prayer: God grant me the Serenity to accept the things I cannot change, the Courage to change the things I can, and the Wisdom to know the difference. This prayer especially held true in 2020 as the pandemic limited her close physical contact with family and as she lost her husband in November. She will be remembered for demonstrating dignity and kindness in the wake of adversity, her genuine smile, appreciation of family visits, and the thankful spirit of those that cared for her at Orchard Pointe Health Campus Kendallville, Indiana. The family will be forever grateful for the loving care received.

Marjorie was preceded in death by her husband Thomas Eugene Schrader. Surviving is her, Daughter Carolyn (Tim) Moeller, Sons, Robert (Charlene) Schrader, Richard Schrader and Thomas A. Schrader. Grandchildren Angela (Michael) Finefrock, Jennifer (Jayson) Snyder, Matthew (Katie) Moeller, and Evan Maher. Great Grandchildren Kayne, Izzy, Meagan, Hayden, Kate, and Ellie. Marjorie`s grandchildren doted on her and she loved them very much! She is also survived by brother Robert Gerdom and preceded in death by sisters Mildred and Mary and parents Edward and Virginia Gerdom.

A celebration of the lives of Thomas and Marjorie Schrader will be held at a later date.

Memorials in Marjorie`s honor may be made to the Carriage House, Ft. Wayne, In.
LINKS
Divine Mercy Funeral Home
http://www.divinemercyfuneralhome.com
The News-Sun
http://www.kpcnews.com