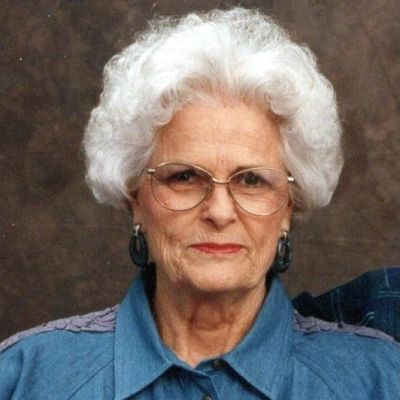 Marjorie
Fowler
How do you know Marjorie? Please share your stories and photos, and help spread the word about this page!
Marjorie Estelle Riddle Fowler, 97, celebrated her final homecoming on Thursday, October 24, 2019 in Dallas, Texas. Services for Marge will be held on Sunday, October 27, 2019 at First Baptist Church, Hamlin, Texas, with Rev. Kenny Rawls officiating. A visitation will be held Saturday, October 26, from 5:30 - 7:00 p.m. at Adams-Foster Ray Funeral Home in Hamlin, Texas.

Marge was born in Jones County, Texas, February 2, 1922 (2-2-22), to George Ralph Riddle and Leslie Sockwell Riddle. She attended school at Wise Chapel before graduating from Hamlin High School in 1939. She then attended North Texas State University in Denton for three years. On October 21, 1945, she married Robert Louis Fowler following his discharge from military service after being held as a prisoner of war in Germany for 17 months. They lived in Galveston, TX; Roswell, NM; and Rawlins, WY before returning to Hamlin about 1948.

Marge and Robert had a deep love for all things Hamlin. In 1955 Marge began the Hamlin Homecoming tradition and continued working with the Hamlin Ex-Students Alumni Association for 53 years. Marge was the Ex-Student Homecoming Queen in 1962, and in 2009 Homecoming was dedicated to her. She loved to sing the "Pied Piper Song" and remembered every word.

In 1971, Marge and her sister-in-law, Jo Riddle, opened Mar-Jo's Merle Norman in Hamlin which included a dress shop and hair salon.

In 1976, Marge served as the chairman of the Hamlin Bicentennial Commission and in 1977 was honored as the Woman of the Year in Hamlin by the Hamlin Board of Community Development. Marge and Robert were the Grand Marshalls of the First Hamlin Christmas Parade.

Marge also served in the Ladies Auxiliary for Hamlin Memorial Hospital, as a Den Mother for a Cub Scout Troop, in the CAPS program for cleaning up Hamlin, and volunteered for the MDA Telethon. She was a member of the Hamlin Literary Club and enjoyed line dancing with the Buffalo Gals. Marge was on the Board of the American Cancer Society for Jones County and was a 24-year cancer survivor.

First Baptist Church Hamlin was very important to Marge. She served on many committees and was a Sunday School teacher. She loved her Lord, her church and all those around her. She had a special place in her heart for meeting new people and welcoming them.

Marge hosted countless family gatherings and organized the Riddle and Fowler Reunions for many, many years. She loved her family dearly and made the best homemade ice cream anywhere.

Marge is survived by her brother JC Riddle of Stamford, sons Bryce (Keven) Fowler and Mark (Kayla) Fowler of the Dallas area, grandchildren Adam (Rachael) Fowler of Houston, Paige Fowler of Seattle, Bethany (Kyle) Phillip of Richardson, and Randall (Sarah) of Washington, DC, as well as great-grandchildren Aidan, Kaylee, and Kenna Fowler of Houston and Anna Kate and Heidi Phillip of Richardson and many nieces and nephews.

She was preceded in death by her parents, her husband Robert of 54 years, her grandson Drew, her sisters Floradene Glenn, Dorris Morrison, Eloise Terrell, and Sharlot Gabriel and her brother Kenneth Riddle.

Memorials may be made to the Hamlin Ex-Students Alumni Association, P.O. Box 323, Hamlin, Texas 79520.


LINKS

ADAMS RAY FUNERAL HOME OF HAMLIN
Abilene Reporter-News Obituaries
http://reporternews.com
Memories
Looks like something went wrong.
Reload the page and try again.