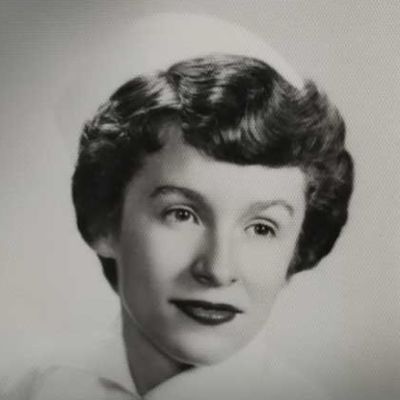 Marjorie Ann
Kramer
Loving daughter, sister, wife, mother, grandmother, and great-grandmother. She is dearly missed by her loved ones, who celebrate the fact that she is at peace with her creator.
Marjorie Ann "Marj" Ida (Deckert) Kramer, 87, returned to her heavenly home on July 29, 2018.

Marj was the firstborn child of the late Lewis and Ida (Whitwer) Deckert, a farmer and an educator respectively, in Tilden, Nebraska on July 16, 1931. While studying nursing at the Bryan Memorial Hospital in Lincoln, Nebraska, she went on a blind date, where she met a tall, handsome Air Force recruit, named Werner "Hank" Kramer. They were married on June 9, 1953. One year later, to the day, their first son, Mark was born. Two years after that, again on June 9, their second son, Monte was born. Three more children followed, a son, Lynn; and, daughters Holly and Tiara. While her husband pursued medical school, she fulfilled her natural calling as a caretaker by successfully graduating as a registered nurse in 1954.

The growing family lived in several cities as Hank completed his Air-Force duties. The couple finally settled in Twin Falls, Idaho, where they made their permanent home and raised five children. Together they grew a successful medical practice as a physician and nurse team. She enjoyed teaching certified nursing assistant students at the College of Southern Idaho. She also worked in local nursing homes for many years. As empty nesters, they eventually moved to the outskirts of the city, in favor of a historic farmhouse in rural Twin Falls. As husband and wife, they managed a large farm beyond retirement from their medical practice, growing beans, hay, corn, and alfalfa.

She enjoyed being a hands-on mother, volunteering as a cub-scout den mother and overseeing 4-H projects with her children. She and Hank often took their children on family camping, hunting, and fishing trips to see the natural beauty of every state between Idaho and Nebraska. She adored the beauty and tranquility of nature. She was always an avid animal lover, sheltering homeless cats and kittens from bad weather. She had a green thumb and was a talented cook. She also loved to sew and play her piano. She was a devoted parishioner of the Peace Lutheran Church in Filer, Idaho.

Marj was incredibly loving, kind, patient, soft-spoken, and had a radiant smile. She is dearly missed by her loved ones, who celebrate the fact that she is at peace with her creator.

Marj is survived by her sons Mark (Halina), Lynn (Tracey), and Monte (Dawna); her daughter Holly (Alek); her grandchildren Justin (Megan), Kristinae, Peter, Ara, Grant, Alexa, Sean, Geneva (Abraham), Kyle, and Danielle; her great-grandchildren John, Charlotte, and Abby; and her sisters, Shirley Warneke and Sandra Erickson. She is preceded in death by her husband, "Hank" Kramer; and her daughter Tiara Kramer.

The family gratefully declines flowers and donations, but prayers, condolences, and memories are gladly accepted at http://bit.ly/marjorie-ann-kramer.