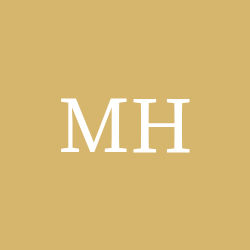 Marion
Leverne
Hanna
What do you remember about Marion? Share your stories and photos here, and invite others to come share their memories.
It is with great sadness that the family announces the unexpected passing of Marion Leverne Hanna Sr., 71, on Monday, August 31, 2020.

Marion was born on November 4, 1948 in Lake City, South Carolina, a son of the late Zuel and Gertrude Gaskins Hanna. He was a 1966 graduate of Johnsonville High School. He served in the U.S. Army at Ft. Meade, Maryland as a Military Policeman from 1969 - 1971 and was a lifetime member of Westside Free Will Baptist Church in Johnsonville, where he served as a deacon for the past 49 years.

His favorite activities such as fishing, driving the golf cart, attending church, playing Skip-Bo, and grilling out, all centered around spending quality time with friends and family. His free time involved frequent trips to Wal-mart and caring for animals. He was a treasured "Pa" to Alejandro, Ana, and all the kids whom he shared Smarties with. Marion always had a song to sing .... even if he couldn't remember all of the words and he just made them up. His heart was so big that it took a machine to keep it running for 15 years after his open-heart surgery.

Surviving are his beloved wife of 52 years, Faye Hanna; children, Lee (Jennifer) Hanna of Anderson and Kristi (Tim) Johnson of Alpedrete, Spain; grandchildren Alejandro Johnson of Tennessee and Ana Johnson of Alpedrete, Spain; siblings by birth, Ruby Faye Cribb of Lexington, Zuliene (Don) Thompson of Lake City, Troy (Lorraine) Hanna of Johnsonville, and Tony (Chrystal) Hanna of Johnsonville; sibling by marriage, Mona (Steven) Dukes of Johnsonville; and numerous extended family members that were dear to him.

The family deeply appreciates all the love, prayer, and calls, but requests that family and friends refrain from visiting the house at this time.

The family will receive friends from 6:00 PM until 8:00 PM Friday, 9/4/20 in the Westside Free Will Baptist Church, 530 Vox Highway, Johnsonville, SC 29555, directed by Morris Funeral Home of Hemingway, SC.

The burial will be private.

Due to the COVID-19 pandemic, please use good judgment, practice social distancing, and please wear masks if attending.

In lieu of flowers, the family requests that donations be made to Tim and Kristi Johnson's Mission Account through Westside Free Will Baptist Church, PO Box 414 Johnsonville, SC 29555.
LINKS
Morning News
http://www.morningnewsonline.com