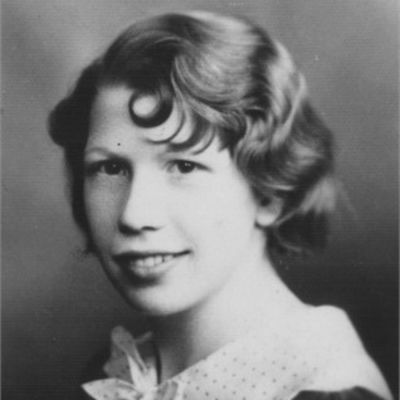 Marian
Alice
Dahlke
Keep quiet and let others speak, then you will know what they know and what you know.
My mother, Marian, was such a good mother of 7 kids one boy ( the 2nd child) and 6 girls. She was raised in a family of 13 kids. They actually had 14 but Little Billy died when he was almost three.

My mother still cried when she spoke of him. He was born at home like all children back then. The doctor handed him to my mother and said " here is your baby" so from that time on she treated him like her own.

Their house was the meeting place for family and friends every Sunday. Cousins galore! ... her father ( Fred) would bring a truckload of melons to their house when they were in season and feed the whole neighborhood. She had many good memories of her brothers taking her to dances. This was the Big Band era 20s and early 30s ... I think this is how she met our father. But she recalls a time when the town was divided down the middle by the tracks and they would have rock fights with the kids from the other side of the tracks. My father also recalls this time. They probably saw each other without realizing it.

She had two brothers that served in WWII, both were wounded. One twice. She would tell us how scary it was to think of the Japanise attacking the mainland even if Nebraska is located in the middle of the country. She would tell us about rationing cards. But they raised and canned most of their food so they never went hungry.

Us her kids, always loved to hear about her childhood. It seemed so ideal. But I'm sure there are bad memories also.

She married my dad Ernest in 1936 and they started a good sized family. Deanna, Gary, Nancy, Sandy, Connie ( me) Marilyn and Robin.

We were raised poor but with wonderful morals and manners ( right!) She taught us to pray ... this is the thing that has never left any of us.